Preview: Silverstone Auctions, Race Retro, 22-23 February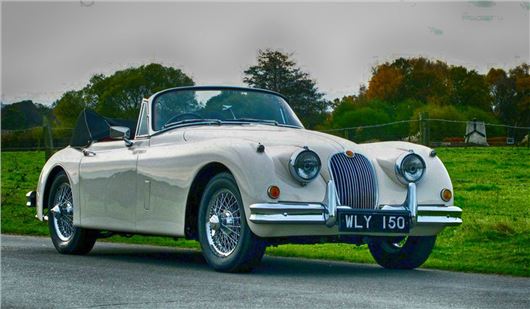 Published 17 January 2014
A 1959 Jaguar XK150 Drophead Coupé, with connections to the one of the most famous British political scandals of all time, is offered for auction in Silverstone Auctions' sale at Race Retro on the 22-23 February. The car, was owned by Dr Stephen Ward, the osteopathic physician who was at the centre of the Profumo Affair in 1963.
Ward was the man who introduced John Profumo, Conservative MP and Secretary of State for War, to longstanding friend, model and showgirl Christine Keeler, who at the time was also allegedly in a relationship with Soviet spy Yevgeny Ivanov.
The subsequent revelations of their affair led to Profumo's resignation amid fears of a national security breach. After the scandal surfaced Ward was prosecuted with living off the earnings of prostitution and took his own life just as his trial was coming to an end.
As well as the amazing history, WLY 150 is finished in the lovely colour combination of Old English White with dark red leather interior. Benefitting from a ground up restoration in 1990 by Dorset based marque experts Marina Garage, both the interior and bodywork are in superb condition, having covered 9500 miles since.
Commenting on the car, Nick Whale, managing director, Silverstone Auctions, said: 'Few Jaguars can boast such a fascinating ownership record and one that seemingly defined the era when it was first driven. Few cars offered at auction have such an amazing connection to such important events in British political history. This is also a superb example of one of the rarest British sports cars and combined with the interesting original owner we expect it to gain a lot of attention from bidders.'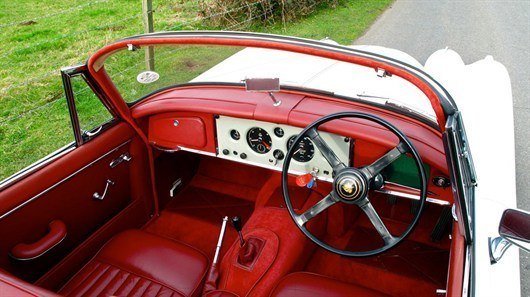 Silverstone Auctions: Race Retro sale
Comments
Author

Keith Adams
Latest