Gallery: HJC's Top 10 classics at Silverstone's 22-23 February auction
Silverstone Auctions returns to Stoneleigh Park for the third year this weekend (22 February) to host its biggest ever Race Retro auction, with more than 100 classic cars and motor cycles on offer. As you'd expect for the venue, it's heavy on competition cars, but there are also more than a few fascinating road cars on offer.
As usual, we've highlighted 10 entries that might not be capturing the headlines, but are hidden gems the catalogue for those looking for something perfect to enjoy during the classic season. We've already highlighted some of the more interesting cars in the sale, such as Ayton Senna's Honda NSX and Stephen Ward's Jaguar XK, so here are 10 that we just couldn't resist previewing. The sale commences on Saturday 22 February with Lots 401-653 offered on Sunday 23 February. More at www.silverstoneauctions.com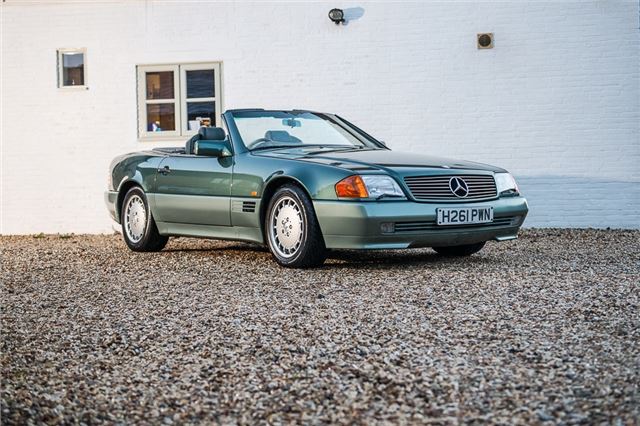 8


1991 Mercedes-Benz 300SL
£8500- 10,500
These R129 SLs are astonishing value right now. Considering just how much engineering there is contained within, and how well-made they are, the fact you can pick them up for a ridiculously small amount of money, seems almost like madness to us. There are upsides - you get loads for your money, and even the very best ones are hardly unaffordable. We like this one for its originality, condition, and low mileage - and even though it's not our favoured 500SL V8 version, these 300SL-24s still go very well indeed when you push them, and promise lower running costs. Whether you'd feel guilty about adding to its total of 28,346 miles if you win the auction, is down to you...
Comments
Silverstone Auctions: Race Retro sale