Gallery: HJC's Top 10 classics at Silverstone's 22-23 February auction
Silverstone Auctions returns to Stoneleigh Park for the third year this weekend (22 February) to host its biggest ever Race Retro auction, with more than 100 classic cars and motor cycles on offer. As you'd expect for the venue, it's heavy on competition cars, but there are also more than a few fascinating road cars on offer.
As usual, we've highlighted 10 entries that might not be capturing the headlines, but are hidden gems the catalogue for those looking for something perfect to enjoy during the classic season. We've already highlighted some of the more interesting cars in the sale, such as Ayton Senna's Honda NSX and Stephen Ward's Jaguar XK, so here are 10 that we just couldn't resist previewing. The sale commences on Saturday 22 February with Lots 401-653 offered on Sunday 23 February. More at www.silverstoneauctions.com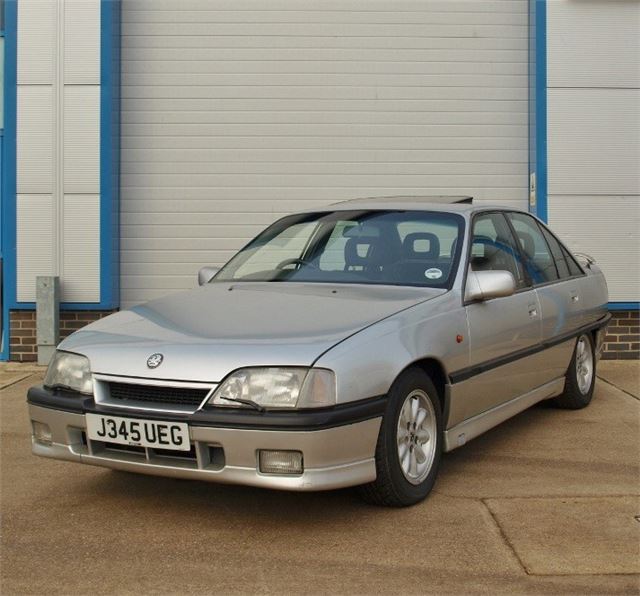 10


Vauxhall Carlton GSI 3000 24V
No reserve
Last. but not least - here's one of the best performance saloon of its type and era, a fact that will have passed many of you by. But the Vauxhall Carlton GSI 24V is a car of rare and genuine ability, being able to outpoint rivals such as the BMW 535i and Mercedes-Benz 300E on the road. Okay, this one's no time capsure, but it wears its 130,000 miles well, comes with 12 months' MoT, and still looks good today. If you're at the auction and find yourself with a bidding paddle, and in the fortunate position of having a few spare quid, this might well land your way - and boy, will you have some fun. 
Comments
Silverstone Auctions: Race Retro sale