Top 10: Great Japanese sportsters
There was a time when Japanese car makers were primarily known for their well-equipped, keenly-priced but terminally dull saloons and estates. (Datsun Sunny or Toyota Corolla, anyone?)  Then they discovered there was a demand for more entertaining models. And suddenly there was no stopping them...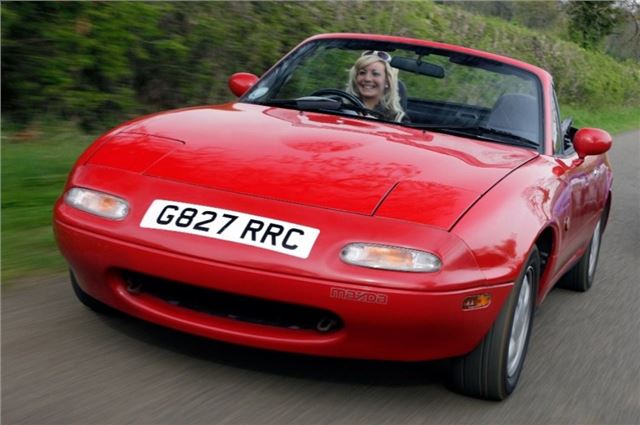 2


Mazda MX-5
What makes it great? The first-gen MX-5 reinvented the two-seater roadster, combining traditional open-top appeal with reliability and practicality
Arriving in the UK in 1990 and remaining on sale for eight years, the 'MkI' MX-5 became a legend in its own lifetime, and is now a fantastically popular modern classic. Well, what's not to love about a nimble rear-wheel drive two-seater roadster that combines eager performance with fun handling? Both the 1.6- and 1.8-litre versions of the MX-5 provide plenty of entertainment value, as well as being highly affordable now. Values of the very best examples are on the rise, but usable and presentable cars can still be snapped up by enthusiasts who have a couple of grand to spend.
Comments