Top 10: Great Japanese sportsters
There was a time when Japanese car makers were primarily known for their well-equipped, keenly-priced but terminally dull saloons and estates. (Datsun Sunny or Toyota Corolla, anyone?)  Then they discovered there was a demand for more entertaining models. And suddenly there was no stopping them...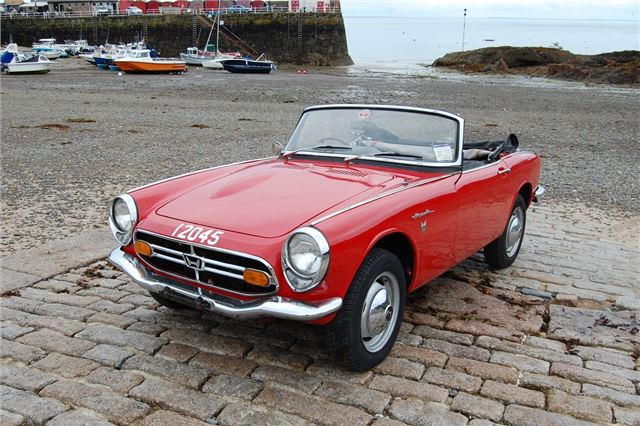 8


Honda S800
What makes it great? This diminutive hi-tech model was a revelation half a century ago, with a spec and performance that still impresses in the 21st century
Derived from the smaller-engined S600 and available in both coupe and roadster guises, the S800 took a bow in 1966 and arrived in Britain later that year as the first ever Honda car import. It was the start of something big for Honda in the UK, paving the way for later sporting gems. As for the S800's spec, it featured a high-revving (up to 10,000rpm) 791cc four-cylinder twin-cam engine with no fewer than four carburettors, making our home-grown MG Midget look positively dowdy by comparison.
Comments