Top 10: 150mph classics 'on the cheap'
If you fancy a brand new car with a top speed of 150mph, you need to spend a significant sum these days, despite manufacturers' best efforts at gaining maximum power from their latest engines. But on the modern-classic scene, things are a little different – with 150mph cars at your disposal from just £1000 upwards.
The UK's motorway speed limit is still 70mph; but a car with a top speed of well over twice that figure brings effortless long-distance cruising, safe overtaking and an impressively upmarket driving experience. So which of these 150mph classics is likely to make your wallet itch?  
By Paul Guinness, Contributor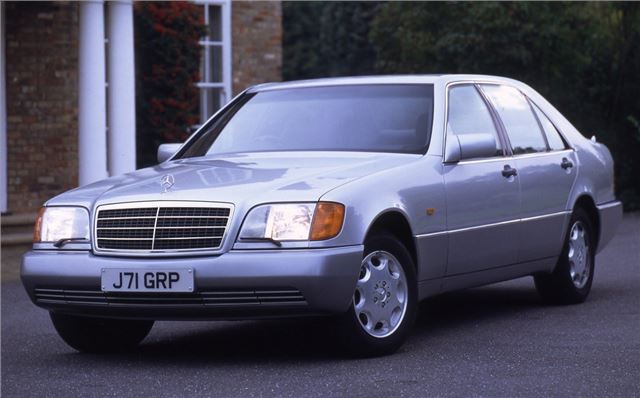 9


Mercedes-Benz 'W140' V8 – 152-155mph
The new S-Class of 1991 took Mercedes-Benz's flagship range even further upmarket than before. It may have lacked some of the elegance of its predecessor, but the newcomer was big, imposing and packed full of luxury. Oh, and under the bonnet there was some real power on offer, as long as you ignored the six-cylinder models.
The S420 and S500 featured 4196cc and 4973cc V8s, pushing out 268 and 308bhp respectively. That resulted in top speeds of 152 and 155mph, with effortless (and remarkably refined) acceleration to match. Buy one now for a couple of grand or so and waft around in unrivalled comfort.
Comments