Top 10: 150mph classics 'on the cheap'
If you fancy a brand new car with a top speed of 150mph, you need to spend a significant sum these days, despite manufacturers' best efforts at gaining maximum power from their latest engines. But on the modern-classic scene, things are a little different – with 150mph cars at your disposal from just £1000 upwards.
The UK's motorway speed limit is still 70mph; but a car with a top speed of well over twice that figure brings effortless long-distance cruising, safe overtaking and an impressively upmarket driving experience. So which of these 150mph classics is likely to make your wallet itch?  
By Paul Guinness, Contributor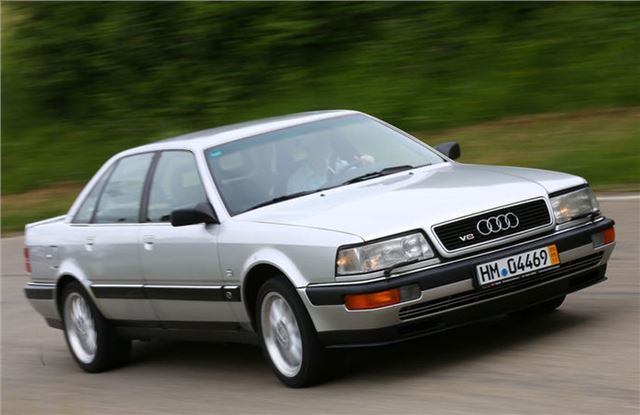 6


Audi V8 4.2 – 155mph
The Audi V8 was launched in 1988, aimed at models like the BMW 7-series, featuring an all-new 3.6-litre V8 and Audi's legendary Quattro all-wheel drive. Engine size was later increased to 4172cc – and it's this version that we're interested in here thanks to its impressive top speed of 155mph.
Audi's first ever V8 saloon lasted six years before being replaced by the first-generation A8 – which looked remarkably similar, and is equally tempting as a modern classic nowadays. Pay £2000-3000 for an Audi V8 and enjoy one of the most sophisticated (and complex) luxury cars of its era.
Comments