NEC Classic: 10 highlights from Friday
There is a lot to see at the NEC Classic Car Show with more or less every single type of car fan catered for. American muscle, old British sports cars, Italian thoroughbreds - even motorcycles and mundane machines like Skodas and Ladas. Here's a cross-section of my personal favourites.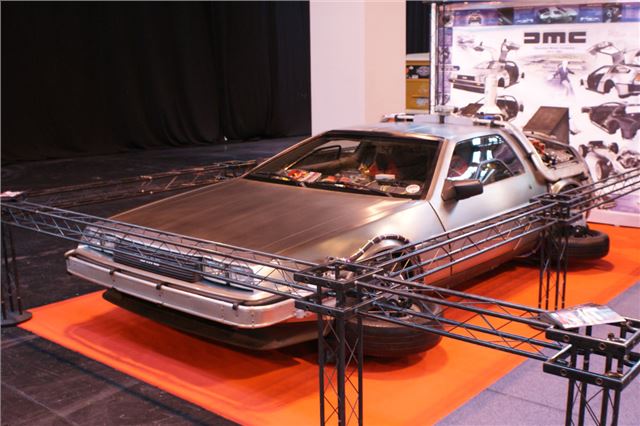 1


1981 Back to the Future DeLorean DMC-12
The stainless steel bodied DMC-12 is arguably responsible for inspiring more car fans than anything else. It's instantly recognisable by more or less anyone of any age, thanks in no small part to its role in the Back to the Future films. Many DeLoreans end up being made into replicas.
This is among the best. The attention to detail is absolutely stunning, from the Mr. Fusion and out-turned 'hover' wheels to neat touches like Marty McFly's auto-lace Nike shoes resting on the passenger seat and a Sports Almanac on the dashboard. You could spend hours looking at this car.
Comments