NEC Classic: 10 highlights from Friday
There is a lot to see at the NEC Classic Car Show with more or less every single type of car fan catered for. American muscle, old British sports cars, Italian thoroughbreds - even motorcycles and mundane machines like Skodas and Ladas. Here's a cross-section of my personal favourites.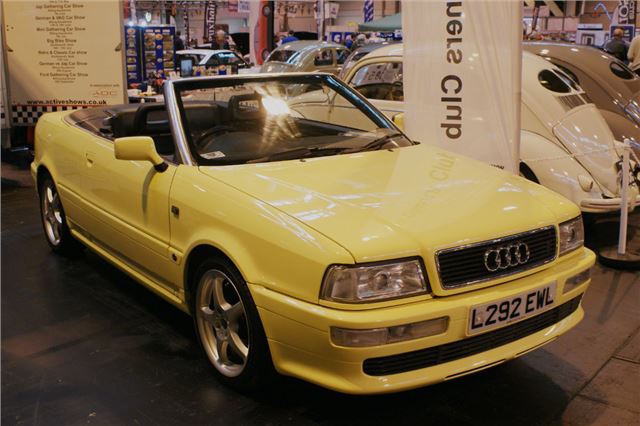 7


1995 Audi 80 Cabriolet
Asking whether something is a classic or not invariably means opening a very large can of worms. Is a yellow Audi from the 1990s a classic? Arguably not - but there is absolutely no doubt that it will be one day. This beautiful example proves exactly why - time has been kind to the styling so the 80 still has loads of presence.
It's as easy to drive as a modern car, too, with plenty of power and equipment. Audi's current popularity means that there are ever more people to appreciate cars like this too - so it's a good time to buy an 80, while prices are cheap. They'll start to rise soon enough.
Comments