NEC Classic: 10 highlights from Friday
There is a lot to see at the NEC Classic Car Show with more or less every single type of car fan catered for. American muscle, old British sports cars, Italian thoroughbreds - even motorcycles and mundane machines like Skodas and Ladas. Here's a cross-section of my personal favourites.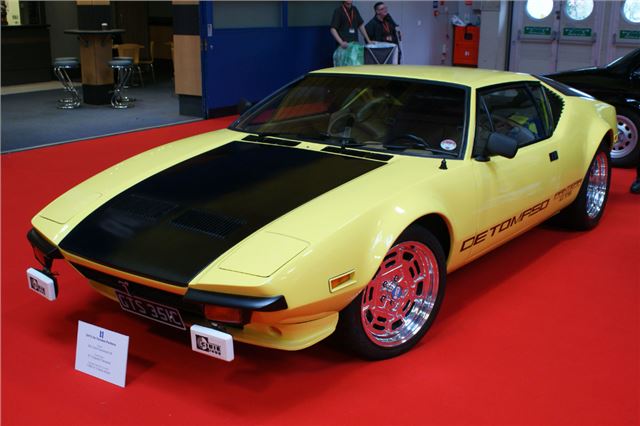 9


1971 DeTomaso Pantera
With its giant rear tyres, 5.7-litre V8 and dramatic styling the Pantera is a proper 70s supercar. This early example was beautifully looked after and matched nearby Lamborghini models for presence.
The mid-mounted, Ford-sourced engine produces 330hp, making the Pantera good for almost 160mph. The styling of the Pantera got more and more aggressive as the years went by, with appendages like a large rear wing appearing eventually. Pantera production ended in the 1991.
Comments