NEC Classic: 10 highlights from Friday
There is a lot to see at the NEC Classic Car Show with more or less every single type of car fan catered for. American muscle, old British sports cars, Italian thoroughbreds - even motorcycles and mundane machines like Skodas and Ladas. Here's a cross-section of my personal favourites.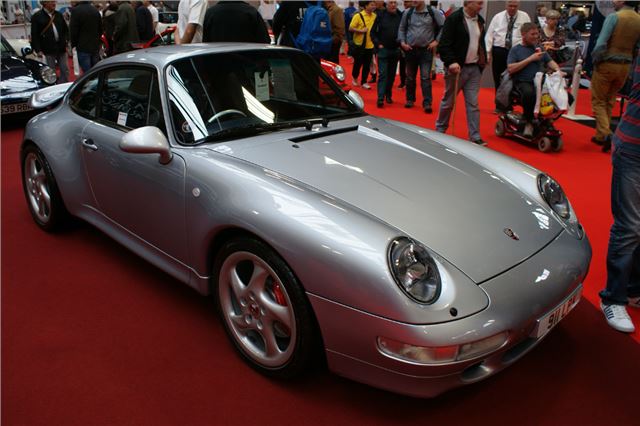 8


1996 Porsche 911 993 Turbo
Everyone has a favourite 911 - usually something they lusted after as a teenager. The 2.7 RS is a popular car for many - but there's only one that ticks all the boxes for me and that's the 993 Turbo, with its 430HP air-cooled engine.
During the 1990s it was the best Porsche you could buy. It was also the last generation of air-cooled Porsche and consequently it is held in high regard by Porsche purists. Demand is strong and prices are high for this modern classic.
Comments