NEC Classic: 10 highlights from Friday
There is a lot to see at the NEC Classic Car Show with more or less every single type of car fan catered for. American muscle, old British sports cars, Italian thoroughbreds - even motorcycles and mundane machines like Skodas and Ladas. Here's a cross-section of my personal favourites.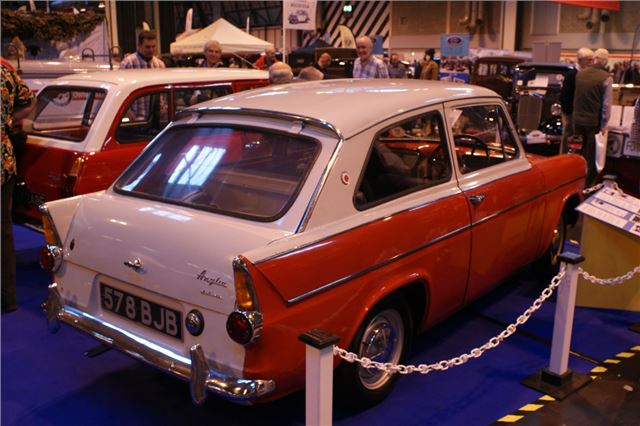 3


1962 Ford 105E Friary Estate
A Ford Anglia is far from an unusual sight at any classic car event - but this one is a bit special. It's an estate conversion built by the Friary Works, near Basingstoke. Rare even when they were still being built, the owner reckons there are only four left in the UK, of which this is the only road legal example.
Much of the rear of the car was redesigned, which meant new rear windows. Other estate conversions retained the rear windows and were consequently cheaper, which goes some way to explaining the rarity of the Friary Estate.
Comments