NEC Classic: 10 highlights from Friday
There is a lot to see at the NEC Classic Car Show with more or less every single type of car fan catered for. American muscle, old British sports cars, Italian thoroughbreds - even motorcycles and mundane machines like Skodas and Ladas. Here's a cross-section of my personal favourites.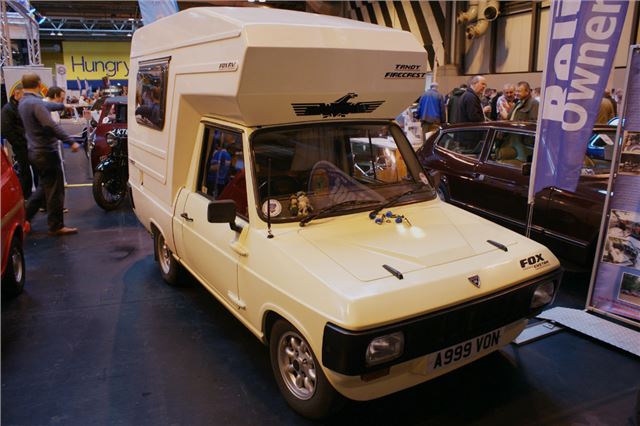 4


1983 Tandy Reliant Fox camper conversion
This curious-looking machine is based on the Reliant Fox - itself a rare vehicle. The Fox was a fibreglass-bodied pick up truck with Reliant Kitten running gear and an 850cc engine. the Fox isn't a particularly large vehicle, so this Tandy camper conversion is hardly the last word in space and luxury.
But it's certainly cute and unique. There's seating, some storage and room for two to sleep, plus it's more solid than a tent and easier to pitch - even if it's probably smaller.
Comments