NEC Classic: 10 highlights from Friday
There is a lot to see at the NEC Classic Car Show with more or less every single type of car fan catered for. American muscle, old British sports cars, Italian thoroughbreds - even motorcycles and mundane machines like Skodas and Ladas. Here's a cross-section of my personal favourites.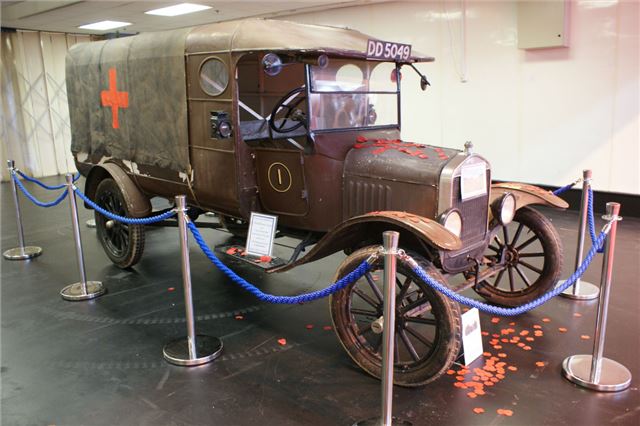 5


1915 Ford Model T Ambulance
Given that 2014 marks the hundredth anniversary of the start of the Great War, it was fitting to see a vehicle from the period at the show, even though it was tucked away and tricky to spot. The T was built in the UK from 1911 - but Henry Ford was a pacifist and consequently he deemed that any Ford models used in the war should be ambulances.
This example was adorned with poppies and was forlornly parked away from the buzz of the halls in one of the closed entry areas. There were a few other Great War vehicles around too - including an Albion A10 troop truck.
Comments