Report: Retro-Classics, Stuttgart, 13-16 March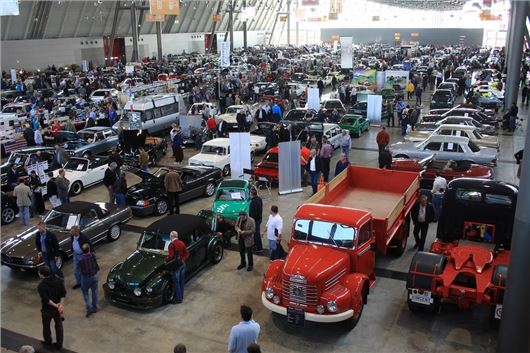 Published 15 March 2014
The 2014 Retro Classics Stuttgart show has attracted a record number of visitors, with the organisers confirming that more than 80,000 car enthusiasts from as far afield as Qatar and India viewed the cars, motor cycles, lorries and buses on show. With nine halls packed full of classic cars, dealers, clubs, lorries, buses and autojumble stands, this really is a treat for car enthusiasts looks for something with a German slant.
Inevitable comparisons will be made with the Techno-Classica at Essen, and in terms of size and sheer number of cars on show, there's little to choose between the two. Essen probably still has the edge for British fans - it's closer, and has more UK dealer presence - but Retro Classics is located in the heart of Swabia's car building area, and has true manufacturer presence from Porsche and Mercedes-Benz, and is catching up fast.
The show itself is spread across nine halls, is impeccably organized, with special, themed displays. The stand-out areas are Hall One, which was packed with upmarket dealers, Hall Seven, which offered private individuals the opportunity to sell some pretty interesting cars, and Porsche and Mercedes-Benz's offerings via their own museums. The special displays were devoted the Alfa Romeo Alfetta, American cars, and the centrepiece Bugatti Royale (bottom).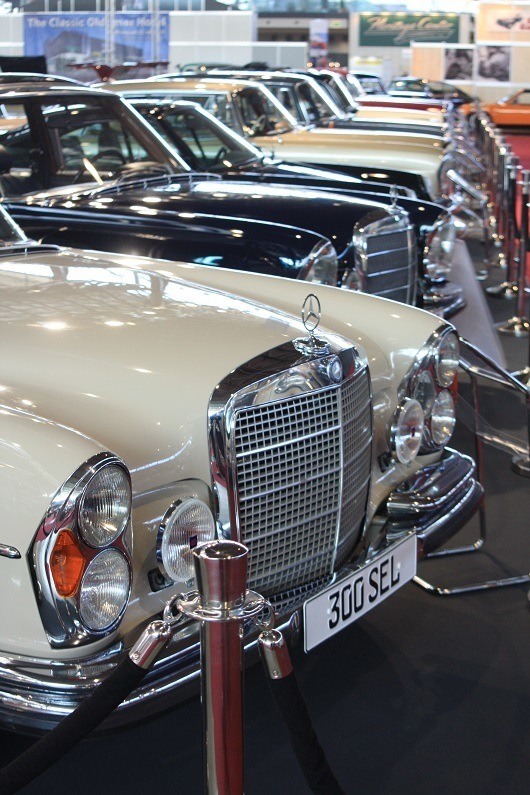 Once again, it's not hard to be impressed by the quality of the cars on show at Retro Classics Show. All were immaculate, aside from the obviously patinated barn finds, and cars designed to look mucky for artistic purposes, and are a rolling testament to the German government's policy of supporting the Oldtimer industry with its own taxation and usage class for all cars older than 30 years.
A continuing highlight of the Retro Classics show is the reserved parking area for visitors' classics. Without doubt, this impromptu open-air motor show, which anyone can enjoy, is a genuine pleasure - this year, we saw all manner of Young- and Oldtimers on show, attracting a not-insubstantial crowd. You can enjoy a separate gallery of these cars.
The Retro Classic Show makes the perfect flyaway show. You can literally fall out of the plane and walk to the exhibition halls, and then stroll over to one of the complex's near-by hotels. It's clean, appealing and spacious, and certainly something different for enthusiasts with Essen or NEC fatigue, and from what we've seen over the past three-or four-years, Stuttgart is only going to get bigger and more popular in the future. And it's now an essential fixture in the classic car event calendar, and next year's event takes place on 26-29 March 2015.
Click on the the images below for a full gallery.
More at www.retro-classics.de.
Retro Classics Stuttgart
Comments
Author

Keith Adams
Latest