NEC Classic Motor Show 2016: Saturday's star cars
The UK's best classic cars took centre stage at Birmingham's NEC on Saturday 12 November as thousands enjoyed the second day of the Classic Motor Show. Historic clubs and associations were the focus of attention, with members on hand to show off their cars and share the stories behind them. 
We'll be bringing you the latest stories via our LIVE coverage. Or click through the gallery below to see our top 10 highlights from the second day of the NEC Classic Motor Show.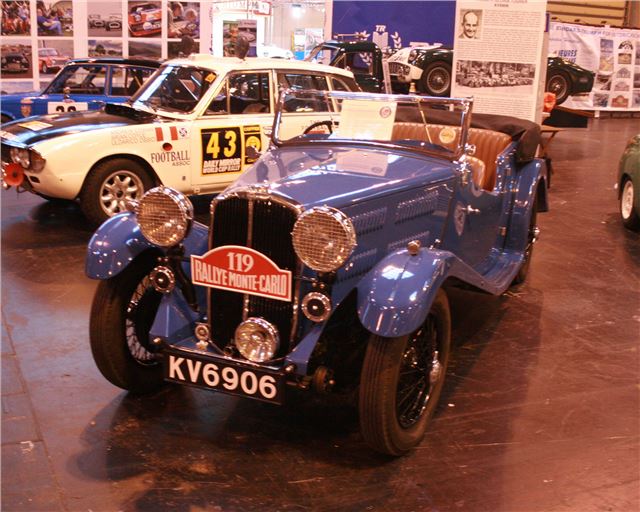 4


Triumph Gloria with Monte history
Another Monte Carlo veteran on display at the NEC was this Triumph Gloria, which is thought to be the only surviving car from the 1934 works team. Driven by John Beck, with Reg Tanner as co-driving, the Triumph completed 2000 miles, from Estonia to Monte Carlo, finishing in 10th pace. After the event it was used as Triumph's promotional car and featured in several road tested in national newspapers and magazines. After a period in storage, it was rediscovered in the early 2000s and restored to its rally spec.
Comments