NEC Classic Motor Show 2016: Saturday's star cars
The UK's best classic cars took centre stage at Birmingham's NEC on Saturday 12 November as thousands enjoyed the second day of the Classic Motor Show. Historic clubs and associations were the focus of attention, with members on hand to show off their cars and share the stories behind them. 
We'll be bringing you the latest stories via our LIVE coverage. Or click through the gallery below to see our top 10 highlights from the second day of the NEC Classic Motor Show.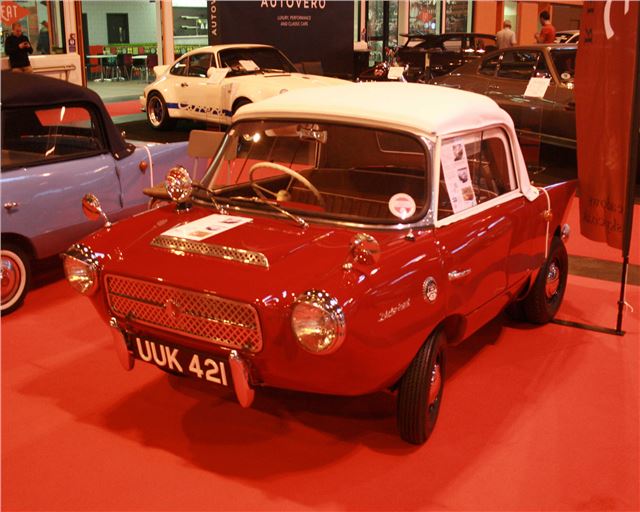 6


NEC gets Frisky
This 1957 Frisky Sport was one of two prototypes built for the 1957 Earl's Court Motor Show and used in all of the firm's promotional brochures and advertising. After the show it was adapted into a six-wheeler to take part in the 1958 Monte Carlo Rally, with the additional wheels giving the Frisky better traction in the snow - it completed the 831 mile run in an impressive 23 hours. Little is known of the car's history after the Monte, until it was found in a shed by its current owner, Malcolm Dudley, and restored to its former glory.
Comments