NEC Classic Motor Show 2016: Saturday's star cars
The UK's best classic cars took centre stage at Birmingham's NEC on Saturday 12 November as thousands enjoyed the second day of the Classic Motor Show. Historic clubs and associations were the focus of attention, with members on hand to show off their cars and share the stories behind them. 
We'll be bringing you the latest stories via our LIVE coverage. Or click through the gallery below to see our top 10 highlights from the second day of the NEC Classic Motor Show.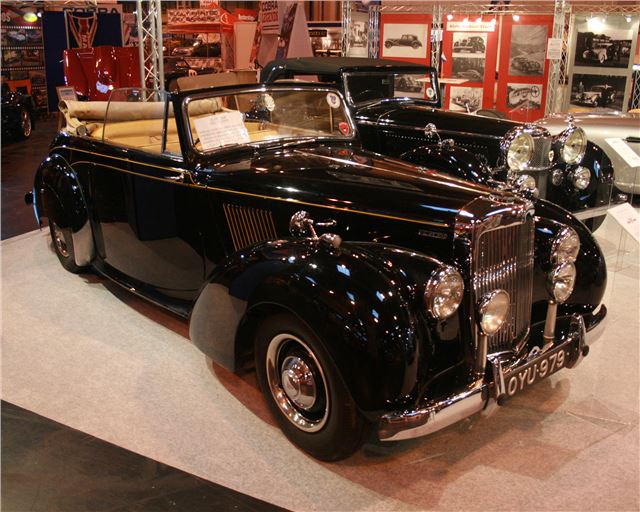 5


"Make way for quality!"
This Alvis TC100 "Grey Lady" drophead coupe was once owned by RAF ace Sir Douglas Bader. After surviving a horrific plane crash in 1931, Bader had both legs removed and was retired from flying duties. However during WW2, he returned to active service and became a legend during the Battle of Britain. Bader bought the 104bhp TC100 in 1954 and specified it with a two pedal automatic transmission. He would reportedly shout "Make way for quality!" when behind the wheel and kept the car until his death in 1982.
Comments