NEC Classic Motor Show: Friday's top 10 highlights
Britain's largest indoor historic car event got underway on 13 November, with tens of thousands of enthusiasts making the trip to Birmingham to enjoy the 2015 NEC Classic Motor Show. The classic season finale hosts an eclectic mix of 2500 historic and classic car, showcasing a century of automotive development.
We'll be bringing you the latest stories via our LIVE coverage. Or click through the gallery below to see our top 10 highlights from the first day of the NEC Classic Motor Show.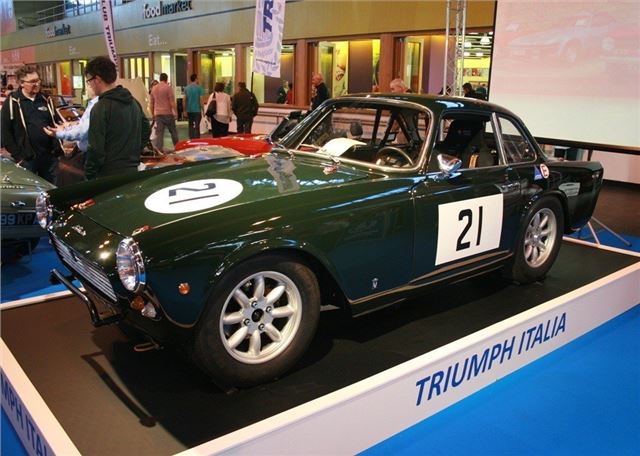 9


Triumph Italia 2000 Vignale
This TR3 was designed by Michelotti and produced in the early 1960s by Vignale of Turin. Just 329 cars were ever built, of which six were right hand drive. This fine example is owned by Jeremy Woods and is powered by its original 2.0-litre engine. It's also raced regularly, which explains the fibreglass bonnet and boot lid.
Comments