NEC Classic Motor Show: Friday's top 10 highlights
Britain's largest indoor historic car event got underway on 13 November, with tens of thousands of enthusiasts making the trip to Birmingham to enjoy the 2015 NEC Classic Motor Show. The classic season finale hosts an eclectic mix of 2500 historic and classic car, showcasing a century of automotive development.
We'll be bringing you the latest stories via our LIVE coverage. Or click through the gallery below to see our top 10 highlights from the first day of the NEC Classic Motor Show.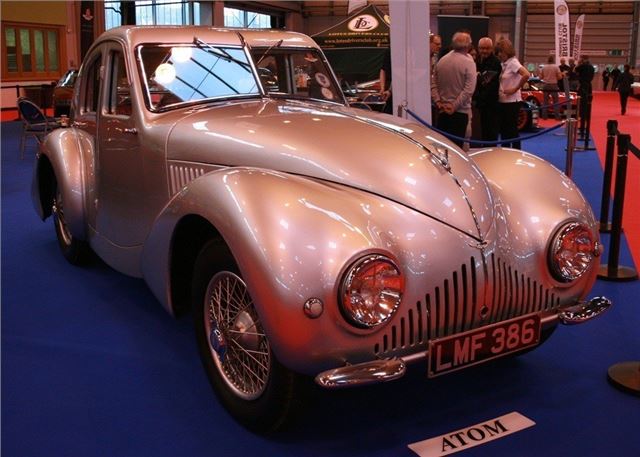 5


Aston Martin Atom prototype
This 1940 prototype was the brainchild of Gordon Sutherland - Aston Martin proprietor from 1933 - 1947 - and is the actual car that persuaded industrialist David Brown to buy the company in 1947. As well as inspiring Brown's ownership, the Atom paved the way for the DB1 and DB2/4 Series with many of its mechanicals being used in both cars. It has also covered 250,000 miles, with half of those covered with Sutherland at the wheel.
Comments