NEC Classic Motor Show: Friday's top 10 highlights
Britain's largest indoor historic car event got underway on 13 November, with tens of thousands of enthusiasts making the trip to Birmingham to enjoy the 2015 NEC Classic Motor Show. The classic season finale hosts an eclectic mix of 2500 historic and classic car, showcasing a century of automotive development.
We'll be bringing you the latest stories via our LIVE coverage. Or click through the gallery below to see our top 10 highlights from the first day of the NEC Classic Motor Show.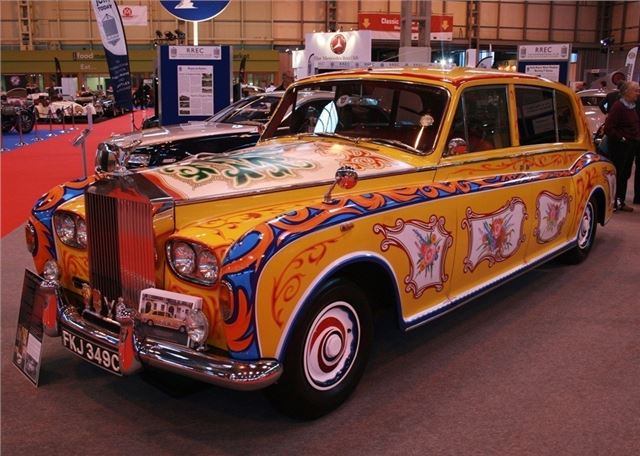 4


Psychedelic Rolls-Royce Phantom
In 1967 John Lennon commissioned JP Fallon's Workshop to cover his Rolls-Royce Phantom in psychedelic artwork. This 1972 replica has been created to celebrate 50 years of John buying his rolls and has again been painted by Fallon. "Our aim was to capture a moment of time when John's love of psychedelic collided with the ultimate Rolls-Royce," said Frank Nash, director of JP Fallon. The Phantom is now available for hire and is powered by its original 6.2-litre V8.
Comments