NEC Classic Motor Show: Friday's top 10 highlights
Britain's largest indoor historic car event got underway on 13 November, with tens of thousands of enthusiasts making the trip to Birmingham to enjoy the 2015 NEC Classic Motor Show. The classic season finale hosts an eclectic mix of 2500 historic and classic car, showcasing a century of automotive development.
We'll be bringing you the latest stories via our LIVE coverage. Or click through the gallery below to see our top 10 highlights from the first day of the NEC Classic Motor Show.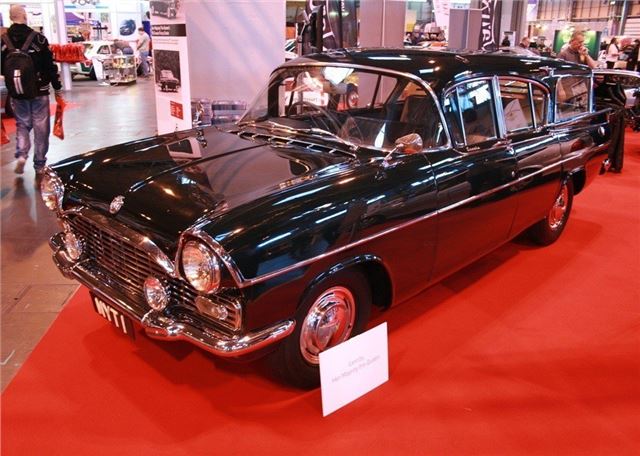 1


The Queen's PA Cresta
This PA Cresta Friary Estate was delivered to the Queen in 1961 and (according to Vauxhall) is one one of her favourite cars. The PA is finished in Imperial Green – a bespoke colour created just for Her Majesty and features fishing rod holders on the roof and a gun rack in the back. In 1961 the PA would have cost £1309 new, although we imagine the extras would have added another £100 to the list price. The Cresta is currently on loan to the Vauxhall Heritage Centre in Luton.
Comments