NEC Classic Motor Show: Friday's top 10 highlights
Britain's largest indoor historic car event got underway on 13 November, with tens of thousands of enthusiasts making the trip to Birmingham to enjoy the 2015 NEC Classic Motor Show. The classic season finale hosts an eclectic mix of 2500 historic and classic car, showcasing a century of automotive development.
We'll be bringing you the latest stories via our LIVE coverage. Or click through the gallery below to see our top 10 highlights from the first day of the NEC Classic Motor Show.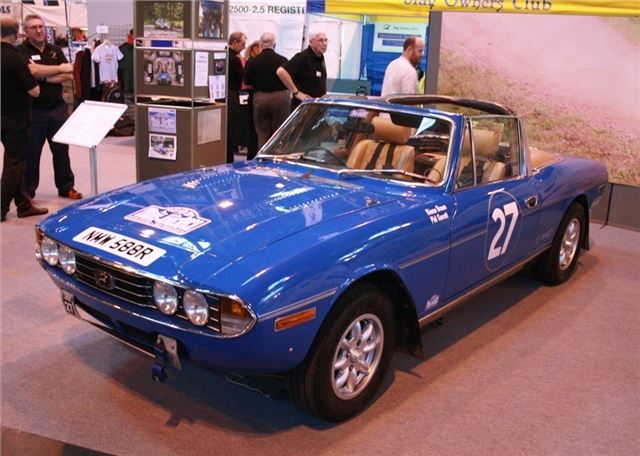 2


Triumphant Triumph Stag 
This 1977 Stag belongs to Phil Garratt and is the first Stag to ever compete in an international endurance event. The Mk2 manual was bought by Phil in 1988 and was entered in its first classic rally in 1996. Since then it has travelled all over the world and was recently entered in the 2015 Trans America Rally. The endurance event started in Halifax on the east coast of Canada and finished in San Francisco on the West coast of the USA. The Stag led the event for an incredible 17 of the 22 days until a failed diff took it off the leader board.
Comments