NEC Classic Motor Show: Friday's top 10 highlights
Britain's largest indoor historic car event got underway on 13 November, with tens of thousands of enthusiasts making the trip to Birmingham to enjoy the 2015 NEC Classic Motor Show. The classic season finale hosts an eclectic mix of 2500 historic and classic car, showcasing a century of automotive development.
We'll be bringing you the latest stories via our LIVE coverage. Or click through the gallery below to see our top 10 highlights from the first day of the NEC Classic Motor Show.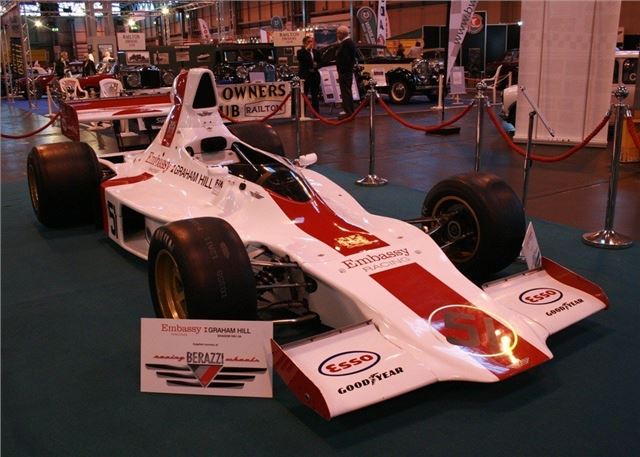 7


Graham Hill's Shadow spotted at the NEC
Frustrated by a lack of results with Brabham in 1972, Graham Hill launched his own team in 1973 and bought a single chassis from the Shadow team to race in 1973. The car – DN1 – was on display and used in 12 Grand Prixs, but results were disappointing, with a lowly ninth place in Spa being the only season highlight. DN1 was kept by the Hill family after his death in 1975 before being sold to an American collector in the 1980s. Today the car is back in Britain and owned by Daryl Taylorin who also commissioned its ground-up restoration. 
Comments