NEC Classic: Keith Adams' Saturday highlights
Keith Adams chooses 30 of his favourite cars at the Lancaster Insurance Classic Motor Show at the NEC in Birmingham. The selection is, as always, rather eclectic, and more often than not contains cars that mere mortals might end up spending a troubling amount of time sourcing.
Such was the breadth of cars on display this year, we had trouble thinning the selection of favourites down to 30...
Photography: Richard Kilpatrick and Keith Adams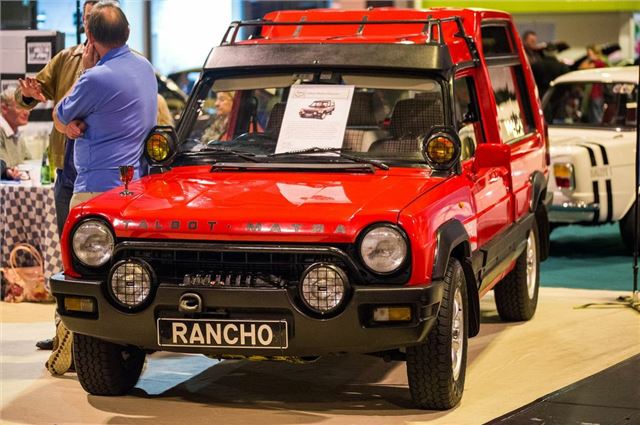 25


Talbot Matra Rancho
One of the better-known examples still on the road, this Rancho has received a number of useful mods - not least a 1.6-litre engine.
Comments
Classic Motor Show 2013