NEC classic car show opinion: The Kids Are Alright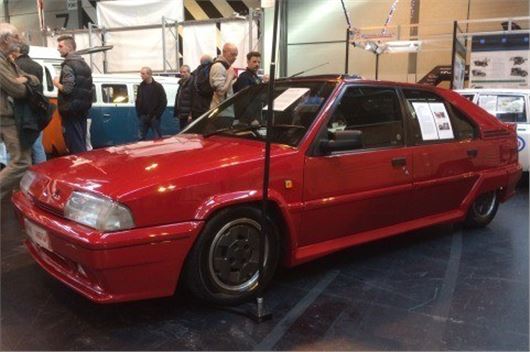 Published 18 November 2014
Every year, we're told  the NEC classic motor show is going to be bigger and better than ever – and every year it is. The 2014 show, sponsored by Lancaster Insurance, was no exception – 65,000 enthusiasts headed to Birmingham to get their fix at the traditional season closer.
But, let's face it, the people we see at the show aren't getting any younger. And as time goes by, established classics like Triumph Stags and Minis only get more expensive, making it hard for young people to afford a classic car. That's why it was so great to see that, of the 1700 classics on show this year, plenty of them were 'youngtimers' or modern classics, if you prefer.
Without this continuous acceptance of younger cars into the fold, our hobby – the thing that we are all so passionate about and which brings us so much happiness – will simply stagnate, fall away and fail.
There's no doubt that the appearance of younger classics got people talking this year. Some people couldn't understand why Toyota Supras, Citroen BXs or P38 Range Rovers were at the show – but most of us realise that their presence at the classic motor show was crucial.
Of course, some classics do remain within reach for younger fans – cars like the Triumph Spitfire, MG Midget and Morris Minor. In fact, the 'youth wing' of the Morris Minor Owners' Club is determined to promote classics to younger people. Secretary Matt Tomkins says, 'Our goal is to promote classics and get more youngsters involved.' Which is great news, and something the team here at Honest John Classics fully support.
But we must usher through more modern classic cars that are more affordable to younger enthusiasts if our hobby is to survive and thrive.
Next year, the show will be even bigger as it moves to the largest halls the NEC has to offer, increasing the size from 82,000 square metres to 93,000. And we hope that many of the new clubs joining the event will be those that represent modern classics. 
WHAT DO YOU THINK? Were there too many modern classics at this year's NEC motor show? Or would you like to see more? Whatever you think, have your say below or email Editor Keith Moody
Comments
Author

Keith Moody
Latest