Top 10: Winter 4x4s for £2000
With snow falling across the UK, motorists of the classic persuasion are facing tough driving conditions. So now is the time when many of us think about investing in a winter workhorse with which to stay mobile – but what are the best choices if your budget is £2000 and you fancy a 4x4 that's a bit of a classic?
Happily there are plenty of options, some of them costing not much more than a set of winter tyres for your modern machine. So why not welcome winter this year at the wheel of your very own classic 4x4? You know it makes sense…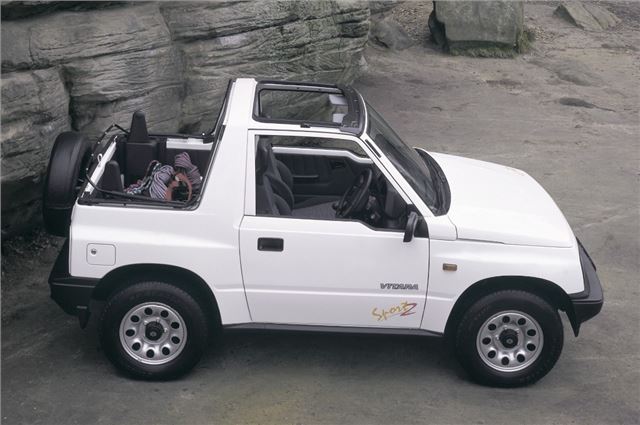 10


Suzuki had traditionally done well with its compact 4x4s, with the 1982-onwards SJ series becoming an urban icon in its heyday, despite being designed originally as off-road workhorse. The new Vitara of 1989 continued that theme but in a more grown-up package, with trendy styling, improved performance (thanks to its 1.6-litre engine) and the later addition of soft-top versions.
The long-lived Vitara went on to spawn a long-wheelbase five-door derivative, ensuring there was a model for every fan of compact 4x4s. And now they're extremely affordable, with Vitara prices starting at well under a 'grand'. Not bad, eh?
Comments