Top 10: Winter 4x4s for £2000
With snow falling across the UK, motorists of the classic persuasion are facing tough driving conditions. So now is the time when many of us think about investing in a winter workhorse with which to stay mobile – but what are the best choices if your budget is £2000 and you fancy a 4x4 that's a bit of a classic?
Happily there are plenty of options, some of them costing not much more than a set of winter tyres for your modern machine. So why not welcome winter this year at the wheel of your very own classic 4x4? You know it makes sense…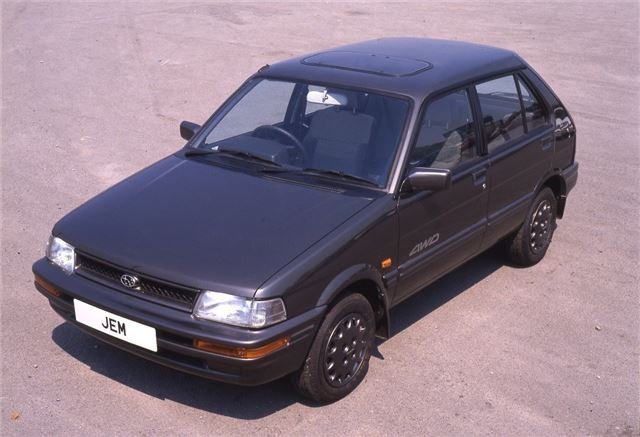 9


Launched in 1984 and remaining in production for a decade (with a minor restyle halfway through its career), the first-generation Subaru Justy provided a breath of fresh air in the supermini market of the time. It may have looked like a perfectly ordinary Japanese hatchback, but the Justy came as standard with selectable all-wheel drive – perfect for rural dwellers and winter motorists alike.
The Justy was no off-roader, and neither was it intended to be. But with its rev-happy 1.2-litre three-cylinder engine, all-wheel grip and its famed durability, it filled an intriguing market niche.
Comments