Top 10: Classic cars in films and TV, Part one
There's nothing more delightful than seeing a car you love in action, either on the television or in film. We've all found ourselves enjoying a particularly interesting programme or feature only to have our attention stolen by a car - even if it's for a fleeting moment. However, and with your help, we've come up with a list of 10 cars that you adore from film and TV.
This the first of our film and TV cars Top 10, and the good news is that they're not in any way predictable, and all are on the right side of interesting. That's not to say that the Goldfinger Aston Martin DB5 isn't worthy of a list like this, because clearly it is. But it's more a case that you wouldn't thank us for not throwing in a few left-field choices with some of the obvious favourites that you've chosen.
These move/TV car Top 10s are going to run-and-run. Join in with the conversation on our Facebook page.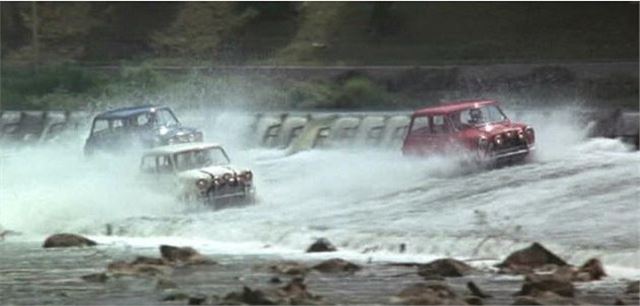 1


The Italian Job - three Mini-Coopers
1969
Other star cars: Jaguar E-type, Aston Martin DB5 Volante, Fiat Dino, Alfa Romeo Giulia police cars, and millions in Turin!
Such is the brilliance of the car chase starring three fleeing Mini-Coopers in all manner of interesting locations, they almost transcend the plot line in Paramount's 1969 robbery comedy. A strong cast, led by Michael Cane, Benny Hill and Noel Coward are the icing on the cake of a film that truly plumbed the 'Britain can beat the world' zeitgeist following our 1966 world cup victory...
Comments