Top 10: Classic cars in films and TV, Part one
There's nothing more delightful than seeing a car you love in action, either on the television or in film. We've all found ourselves enjoying a particularly interesting programme or feature only to have our attention stolen by a car - even if it's for a fleeting moment. However, and with your help, we've come up with a list of 10 cars that you adore from film and TV.
This the first of our film and TV cars Top 10, and the good news is that they're not in any way predictable, and all are on the right side of interesting. That's not to say that the Goldfinger Aston Martin DB5 isn't worthy of a list like this, because clearly it is. But it's more a case that you wouldn't thank us for not throwing in a few left-field choices with some of the obvious favourites that you've chosen.
These move/TV car Top 10s are going to run-and-run. Join in with the conversation on our Facebook page.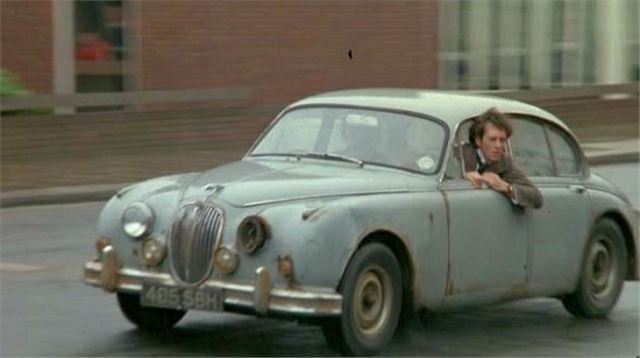 5


Withnail and I - Jaguar Mk2
1987
Other star cars: lots of 1960s British iron, including and Austin Cambridge Morris J4 van and Aston Martin DB4

Withnail and I is considered to be one of the finest British cult films of them all, combining the - utterly convincing - Richard E Grant (Withnail) and Paul McGann's(I) acting skills with a fair amount of on-road action, and a tragi-comic plot line that involves poverty, drug addiction, and mental illness. And yes, it's brilliant. The battered Jaguar Mk2 that they use fits in perfectly with the film, and encompasses one element in period films that's often missing - not all cars we drove back then were in concours condition. Just check out Life on Mars to see what we mean.
Comments