Top 10: Classic cars in films and TV, Part one
There's nothing more delightful than seeing a car you love in action, either on the television or in film. We've all found ourselves enjoying a particularly interesting programme or feature only to have our attention stolen by a car - even if it's for a fleeting moment. However, and with your help, we've come up with a list of 10 cars that you adore from film and TV.
This the first of our film and TV cars Top 10, and the good news is that they're not in any way predictable, and all are on the right side of interesting. That's not to say that the Goldfinger Aston Martin DB5 isn't worthy of a list like this, because clearly it is. But it's more a case that you wouldn't thank us for not throwing in a few left-field choices with some of the obvious favourites that you've chosen.
These move/TV car Top 10s are going to run-and-run. Join in with the conversation on our Facebook page.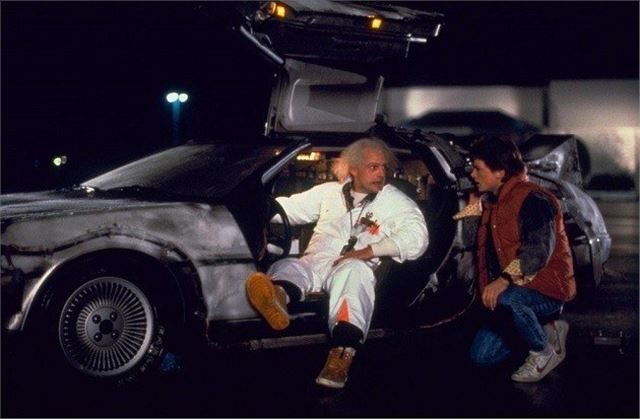 6


Back to the Future (1, 2 and 3) - DeLorean DMC-12
1985-1989
Other star cars: Volkswagen T2, AMC Eagle, Ford Super De Luxe, Jeep CJ-7, Chevrolet Bel Air, Packard Custom Eight Victoria

Back to The Future (as a film trilogy) is possibly unique in film history for having its star car pop-up in three distinct time period, and not only act ably as the star's (Michael J Fox) wheels, but as a plot device to get him from the 1980s back to the '50s, and ultimately to frontier West 1885. The idea of using a DeLorean DMC-12 with flux capacitor as a time machine was genius, setting BTTF apart from all similar stories. It's funny that 2015 will see the point where time catches up with the film, and it's disappointing to report that we're still some away away from viable flying cars for the masses.
Comments