Top 10: Classic cars in films and TV, Part one
There's nothing more delightful than seeing a car you love in action, either on the television or in film. We've all found ourselves enjoying a particularly interesting programme or feature only to have our attention stolen by a car - even if it's for a fleeting moment. However, and with your help, we've come up with a list of 10 cars that you adore from film and TV.
This the first of our film and TV cars Top 10, and the good news is that they're not in any way predictable, and all are on the right side of interesting. That's not to say that the Goldfinger Aston Martin DB5 isn't worthy of a list like this, because clearly it is. But it's more a case that you wouldn't thank us for not throwing in a few left-field choices with some of the obvious favourites that you've chosen.
These move/TV car Top 10s are going to run-and-run. Join in with the conversation on our Facebook page.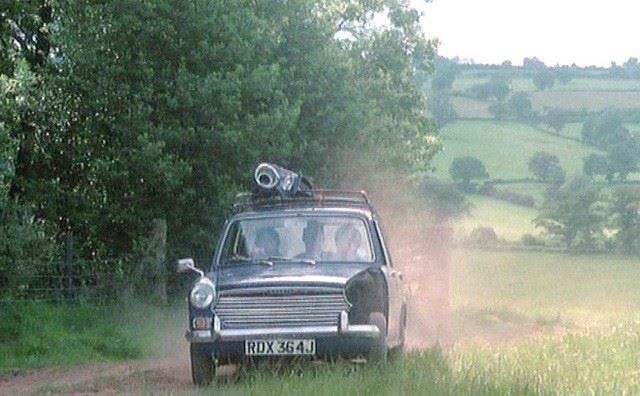 10


Clockwise - Morris 1100
1986
Other star cars: Ford Cortina 2.0GL, various police cars, Ford Transit camper, Porsche 911 cabriolet

John Cleese's brilliant depiction of a punctilious headmaster, Brian Stimpson's, fall from order to chaos makes this film - although the Morris 1100 Mk2 he systematically trashes during the film takes a close second. He ended up in the car alongside six-former Laura Wisely, who had 'borrowed' the car from her parents. Scene stealer, though, is with the car bogged in mud, Cleese covers himself in mud trying to push it out. He fails, and in frustration, kicks the car, then falls over, then loses his shoe. Genius. He was probably trying to exact revenge for the sins of his last 1100, a non-starter that ruined his gourmet night in Fawlty Towers.
Comments