Top 10: Classic cars in films and TV, Part one
There's nothing more delightful than seeing a car you love in action, either on the television or in film. We've all found ourselves enjoying a particularly interesting programme or feature only to have our attention stolen by a car - even if it's for a fleeting moment. However, and with your help, we've come up with a list of 10 cars that you adore from film and TV.
This the first of our film and TV cars Top 10, and the good news is that they're not in any way predictable, and all are on the right side of interesting. That's not to say that the Goldfinger Aston Martin DB5 isn't worthy of a list like this, because clearly it is. But it's more a case that you wouldn't thank us for not throwing in a few left-field choices with some of the obvious favourites that you've chosen.
These move/TV car Top 10s are going to run-and-run. Join in with the conversation on our Facebook page.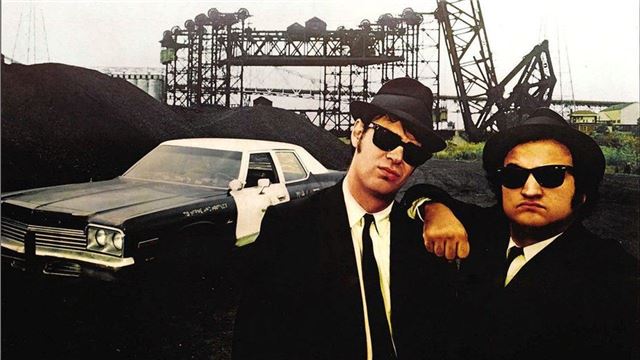 7


The Blues Brothers - 1974 Dodge Monaco
1980
Other star cars: Lots and lots and lots of other police cars, and a Ford Pinto driven by neo-Nazis

The Blues Brothers' 106-mile film chase reportedly destroyed more cars than any film before it, not least the 13 Dodge Monacos used to play the starring role of the Bluesmobile. Dan Aykroyd, co-writer of the film, said that he chose the 440 Dodge Monaco because it was the fastest police car in the USA at the time - and in the film his character, Elwood described it to great effect. 'It's got a cop motor, a 440-cubic-inch plant. It's got cop tyres, cop suspension, cop shocks. It's a model made before catalytic converters so it'll run good on regular gas.' Legend.
Comments