Top 10: Classic cars in films and TV, Part one
There's nothing more delightful than seeing a car you love in action, either on the television or in film. We've all found ourselves enjoying a particularly interesting programme or feature only to have our attention stolen by a car - even if it's for a fleeting moment. However, and with your help, we've come up with a list of 10 cars that you adore from film and TV.
This the first of our film and TV cars Top 10, and the good news is that they're not in any way predictable, and all are on the right side of interesting. That's not to say that the Goldfinger Aston Martin DB5 isn't worthy of a list like this, because clearly it is. But it's more a case that you wouldn't thank us for not throwing in a few left-field choices with some of the obvious favourites that you've chosen.
These move/TV car Top 10s are going to run-and-run. Join in with the conversation on our Facebook page.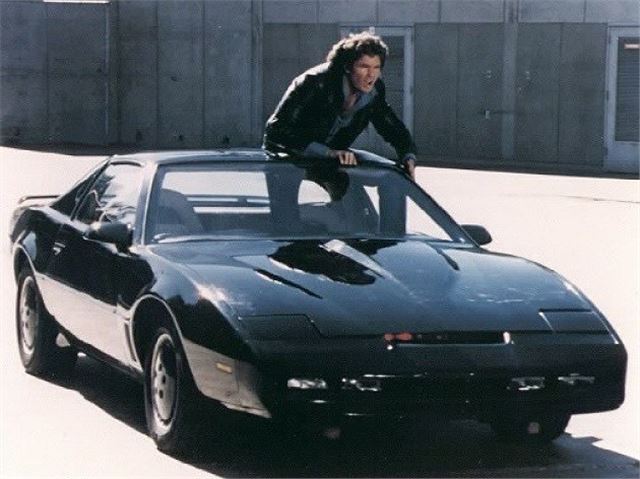 4


Knight Rider - Pontiac Trans Am, with modifications
1982-1986
Other star cars: Baddies tended to drive Caddys, and lots and lots of Dodge Monaco police cars

Kinght Rider paired David Hasselhoff (as Michael Knight) and a heavily modified Pontiac Firebird Trans Am controlled by a self-aware computer with artificial intelligence with devastating effect. And as well as proving amusing, it was also a great rolling showcase for GM's popular sports car. The car, known as KITT (for Knight Industries Two Thousand) was voiced by William Daniels, to marvellous effect - mainly because of its habit of scolding Michael Knight. They've tried to remake, reboot and relaunch the series, but no one can come close to matching the magnificence of the original.
Comments