Techno-Classica 2014 event report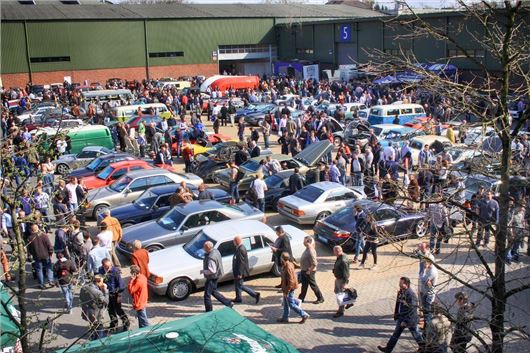 Published 31 March 2014
The Techno-Classica Essen once again cemented its postion as the biggest and best European indoor car show, as in 2014, it continued to grow. As well as offering a unique selection of club, dealer, auction and manufacturer stands, there was all the autojumble and currywurst you could ever possibly want.
Topping the bill was the '95 Years Zagato' and '100 Years – La Tradizione Italiana Sportiva 1914 – 2014′ exhibitions, which starred Alfa Romeo, Aston Martin, Ferrari, Lancia, and Maserati's finest, the Zagato-bodied specials ever created. Interestingly, there were more than 2500 classics on sale this year, although the mainland European prices asked (and realised by many cars) will have been an eye-opener for the show's British visitors.
But the Mercedes-Benz hall was a sight to behold, with a selection of its major milestones in motor sport exhibited in a grandly scale exhibition, that had some unprecedented viewing opportunities. But as usual, it was the sheer scale of the show that couldn't help but impress, with more than 1250 exhibitors from more than 30 nations, 220-plus classic car, spread across 20 halls and a number of outdoor arenas. This was clearly not a show for those who suffer from aching feet.
One thing aspect of the show that couldn't help but impress was how the major manufacturers are joining in to show-off their heritage. Germany-based AC was there with its impressive MkVI, while Alfa Romeo dug out some of its best exhibits from the Storico collection to mark the 60th anniversary of the Giulietta. Once again, our favourite 1980s Turbodelta model made an appearance. Audi put on a typically impressive show to mark '100 years of four rings in motor sport' - the Auto Union and 90 quattro IMSA cars were highlights of that.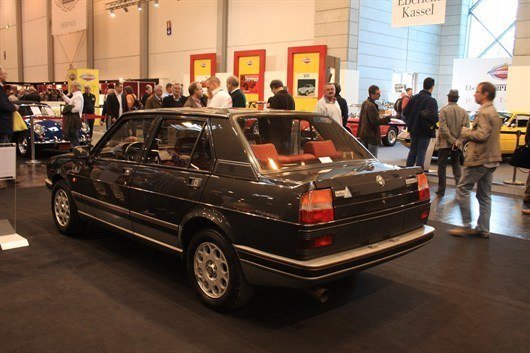 BMW, MINI and Rolls-Royce, teamed up with the clubs to put on a 20-car strong display that included delights as diverse as the original BMW-Dixi, BMW M1, and the new i8 hybrid supercar. Ford's Coupe and Cabiolet display served up some unusual items, such as an odd hump-backed Fiesta, while Maserati's centenary was marked extensively - not only in the Zagato exhibition, but also with Maserati's collection, that included the 300S Birdcage, Khamsin and the new Ghibli saloon.

Finally, we loved the Volvo at Speed display that served up half-a-dozen Volvo touring and rally cars - the most iconic for enthusiasts of a certain age was the 850 T5-R Estate prepared by Tom Walkinshaw for the British Touring Car Championship during the 1990s. 
The visitor numbers have yet to be confirmed, but the organisers, SIHA, did tell us that it looked like they were up from 2013 - which was already a record year with 190,000 attending the show.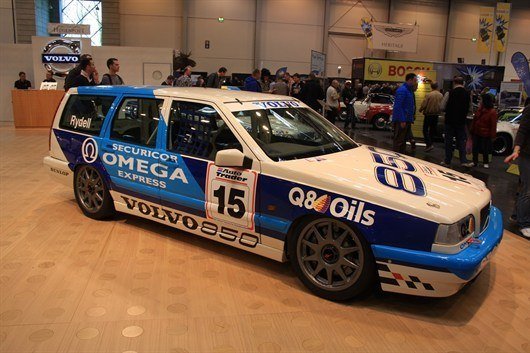 Techno-Classica Essen
Comments
Author

Keith Adams
Latest