Volkswagen Golf 40th birthday celebrated: Techno-Classica 2014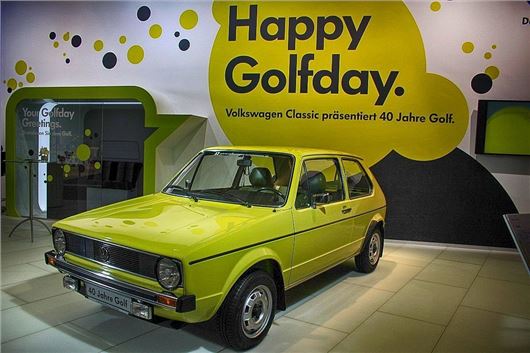 Published 31 March 2014
Volkswagen Classic celebrated the Golf's 40th anniversary at the Techno-Classica Essen. The car, which has now outsold the Beetle by approaching 10 million copies, was shown in several variations, but it was the Mk1 in its cleanest and most unadultered form that screamed 'classic' the loudest for us.
Production of the first generation Golf commenced exactly four decades ago on the Mittelland Canal in central Germany, and Volkswagen Classic's celebration included the customary line-up of old and new, as well as a separate display of one of the oldest running models from the first generation, still in company's collections in Wolfsburg and Osnabrück.
The Golf Mk7 was launched in 2013, and Volkswagen is proud of its continuous history, even if the resemblance between old and new is merely passing. And during this 40 year run, sales have now topped 30 million units. At the show, as well as the oldest example in the company's fleet (above), it also showed a dissected Mk1 with its roof chopped off (below), and a selection of stickers all over its external panels.
Why? Well, each on had a part number on it, and it was a great way of demonstrating just how many parts are available off the shelf via Volkswagen Classic. Eye-catching, and a nice reminder of how painless owning a classic can be - especially in car-mad Germany.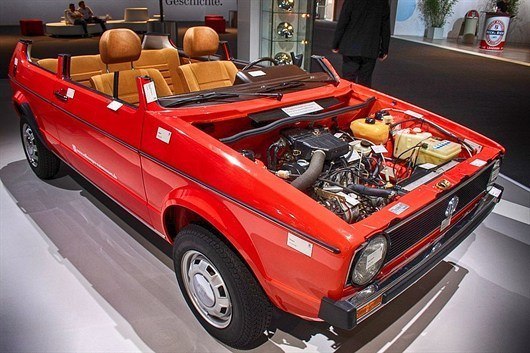 Techno-Classica Essen
Comments
Author

Keith Adams
Latest