Happy Birthday: Hyundai Pony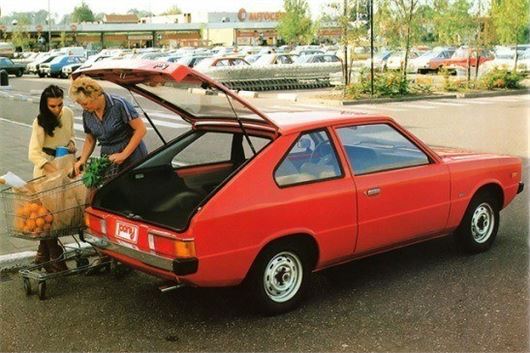 Published 22 December 2015
Love it or loathe it, the influence of the Hyundai Pony on the global car industry is huge. With Korean cars now making up almost 10 per cent of the European and USA car markets, it's difficult to put into perspective the scale of growth during four decades, especially when you look back at the car that started it all.
Yet, in its own way, the Hyundai Pony's story was a global one from the outset. Launched in December, 1975, in the domestic market, the humble Pony would become Korea's first ever mass-produced car to be exported, heading to markets as diverse as the USA, Australia, Italy, Turkey, Japan and the UK just 12 months later.
But let's not get ahead of ourselves. Korea's car industry started in much the same way as the Chinese car industry has seen itself widely publicised, by making copies of cars produced by other companies. Initially, these were facsimiles of Second World War Willys Jeeps, but later it was European Fords, built under licence rather than as carbon copies.
It's no surprise, then, that beneath the skin, the Hyundai Pony's steering and suspension components are interchangeable with those of a Ford Cortina Mk3.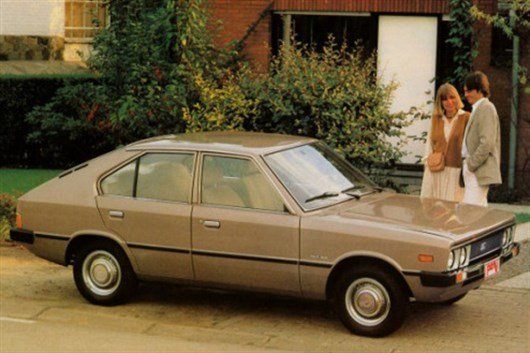 Yet it was from British Leyland, not Ford, that the science behind Hyundai's export drive was initiated. Having decided that Europe was the most obvious target for its cars, Hyundai recruited none other than former BL executive and the man behind the Morris Marina, George Turnbull, to do its bidding.
Turbull's plan was to mass-produce a car that, like the Marina, would be inexpensive to produce and utterly conventional, but would also tick all of the boxes required of the average family motorist. Initially, five and three-door hatchbacks were available, the latter of which bore a startling resemblance, in profile, to the Morris Marina Coupe. A station wagon joined the line-up in 1977, but was never exported.
The running gear was contemporary Ford, rear-wheel-drive, live rear axle, while mechanically the Hyundai came with an engine and gearbox courtesy of Mitsubishi. It wasn't the greatest drive – skinny rubber, a narrow track and that rear-drive, live-axle combination made it more than a little skittish in wet conditions. It wasn't the most comfortable car, either, with cheap fabrics, unsupportive seats and a narrow, cramped cabin. It wasn't the sharpest car to look at, and it wasn't very quick or at all dynamic.
But nor was it the worst car in the world at any of the above, and, because it was built inexpensively at Hyundai's Ulsan plant in South Korea, it could be sold more cheaply than most of its rivals. Those who bought Ponies soon discovered that, aside from the distinctly average appearance, handling and performance, they'd bought themselves a likeable, practical and extremely reliable car that never gave them a hint of trouble.
Wherever they were in the world, the dealers were good, often smaller, local garage type outfits, and despite the fact that they came from Korea, the vast majority of parts were easy and inexpensive to get hold of. Clearly, Mr Turnbull found freedom from the shackles of British Leyland a truly liberating experience, as by 1980, it was easier to get parts for a Pony than it often was for a Princess.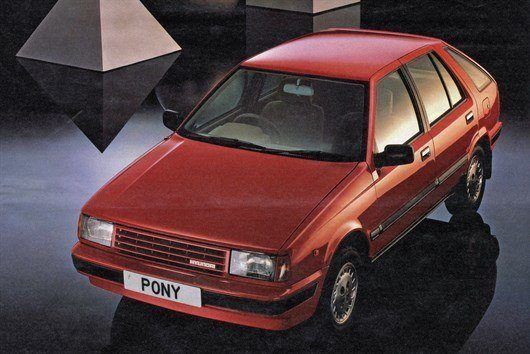 The Pony continued to gallop along, and by 1980 it was for sale in over a dozen export countries, while it has also evolved to include a not-unattractive pick-up truck as part of the model range. Its replacement, the front-wheel-drive Excel (which remained Pony in the UK so as not to upset Lotus), was the car that really put Hyundai on the map, with far better dynamics and a much more European feel to the cabin ergonomics.
From there, there was no going back. Hyundai's range grew to include the Stellar, a Ford Granada-sized saloon, and the S-Coupe, a two-door tourer based on the Pony chassis.  Then came a raft of smaller cars, SUVs and people carriers, as the company grew to become what it is today. With sister firm, Kia (which wowed the world in 1989 with the whitewall-tyred Pride, a Mazda 121 copy), it's the world's fourth-biggest producer - and exporter - of new cars. 
Korea, then, has become one of the globe's most significant car producing nations – and as we blow out the candles at the end of its fourth decade, who would have thought that it all started, in a roundabout way, with the humble Morris Marina.
Comments
Author

Craig Cheetham
Latest