Opinion: Are classic car prices heading for a crash?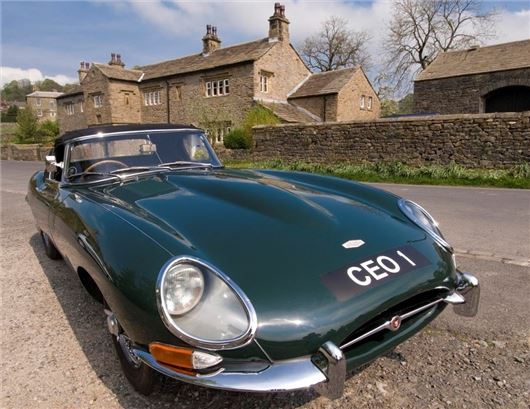 Published 22 August 2014
The last few years have seen major increases in classic car values, with vehicles selling for the kind of money that would have seemed unthinkable even just a decade ago. And while many of the headline-grabbing sale prices have been via the most presigious auction houses, with rare Ferraris, Aston Martins and so on changing hands for eye-watering sums, the market as a whole has seen an upward shift in values.
This leads to one obvious question, however: is the classic car market that's been booming in recent years inevitably heading for a fall? After all, the classic car boom times of the late '80s turned to 'bust' in the early '90s, as many of the most expensive cars suddenly saw their values plummeting. Could the same be about to happen?
In many ways today's situation is different. According to several classic car auctioneers we've spoken to, buyers aren't relying on loans – unlike in the late '80s, when 'premium' classics were usually acquired via borrowed money. And when interest rates soared, a glut of cars coming back on the market sent values into a downward spiral.
These days, ultra-low bank rates are encouraging enthusiasts and investors to spend their own money on cars, giving them an enjoyable asset that may continue to rise in value rather than them simply relying on 1-2% interest from their bank, 'People are taking money out of the bank and putting it into genuinely usable classics,' auctioneer Richard Edmonds told us. 'The market is very strong.'
The classic car scene is also attracting a large number of newcomers, which means more people looking for cars and helping to keep demand high – even though many of them only want the best-condition examples:'The market of 2014 is certainly bullish but is also more focused than before, with increased demand for high-quality cars in every sector,' said Edward Bridger-Stille, auction director of Historics at Brooklands.
As for which models are selling particularly strongly, David Mathewson (from Yorkshire-based Mathewsons) tells us that 'traditional sports cars like MGBs, TR6s and so on are in demand', whilst Richard Binnersley (joint managing director of Brightwells) reckons there's a real 'surge in demand for Mercedes SLs and early Porsche 911 Turbos, as well as anything original from the late '60s or early '70s.
Nobody we spoke to saw any real cause for alarm in terms of a possible collapse in demand and prices, with confidence remaining high across the entire market. And for anybody owning a classic car or working within the industry, this has to be excellent news.
Comments
Author

Paul Guinness
Latest