Mercedes-Benz SL (1971 - 1989)
Last updated 26 October 2016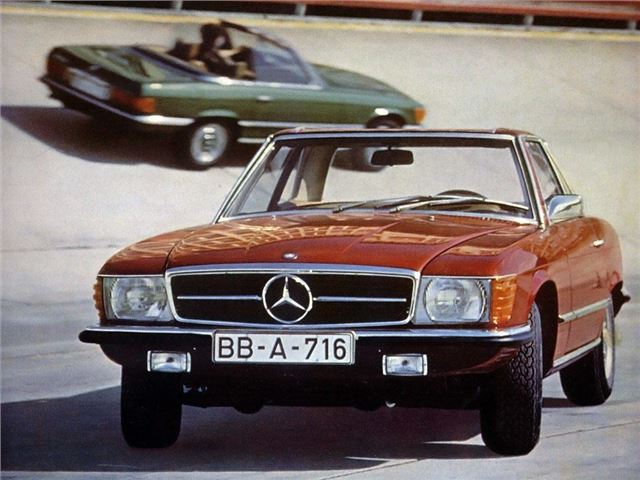 Elegant, iconic, long-lived and offered in many guises
It's a bit of a cruiser, even in the higher-powered versions. Extremely rust prone.
Introduction
The 1971 R107 Mercedes-Benz SL took off where its R113 predecessor left off - it offered a range of engines, and came with both soft and hard tops. Initially, it was sold in V8 form only - 350 and 450SL, although the extra engine capacity didn't add much power, but torque took a big leap and allowed it to be fitted with a much taller rear axle ratio. And it was this that cemented the SL as even more of an open-topped cruiser than the cars that came before. Later in its life, the SL received the 2.8-litre twin-cam to become the 280SL, a very capable entry-level car that encouraged new customers into the Mercedes-Benz camp.
In 1980, the SL received a facelift. Although the styling remained pretty much untouched, there were a raft of technical changes to reflect the new technology that had been included in  the 1979 S-Class sister car. Main change was upgrading the standard gearbox from a four- to a five-speed manual.
The V8s were upgraded to 380SL- and 500SL specification, which were then further tweaked for improved fuel consumption in September 1981, after just a year in production. Further running changes included increasing the six-cylinder 280SL's engine capacity to 3.0-litres in 1985. At the same time, the 380SL became the 420SL, and a new entry was the impressive 560SL, which ended up joining the 500 - but not replacing it. And despite all of the power, like all SLs, the 560SL should be considered a tourers rather than sports car.
Next: Buying Guide