110 More Barrett Jackson Scottsdale Auction Prices From Friday 16th January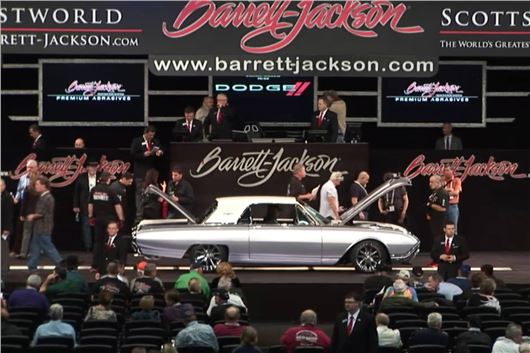 Published 17 January 2015
Due to the time difference, the Barrett Jackson 16th January sale has only just concluded. It's still not quite midnight yesterday as I post this.
We're now up to lot 1166 of 1600 cars. Below I can give you most of lots 908 to 942 before I got some shuteye, then most of lots 1062 to 1166, including charity lots 3005 to 3007.
Barrett Jackson is doing a great job on Twitter and Facebook bringing you one-offs. What I'm trying to do is give you a bigger flavour of what's fetching what.
Congratulations are owed to bidders who dug deep for the charity lots, paying $410k for a 1939 LaSalle C-Hawk recreation, $800k for the first retail 2015 Corvette ZO6 roadster and $500k for Geoff Gordon's 1999 NASCAR winning Chevrolet Monte Carlo.
And once again thanks on behalf of the vendors to Steve Davis, President of Barrett Jackson, (in the shades) who really knows his cars and whenever the bidding stalls he makes sure the car makes its money.
Also good to see the type of customer who gets in there and buys a Ferrari F360 spider for $110k including commission.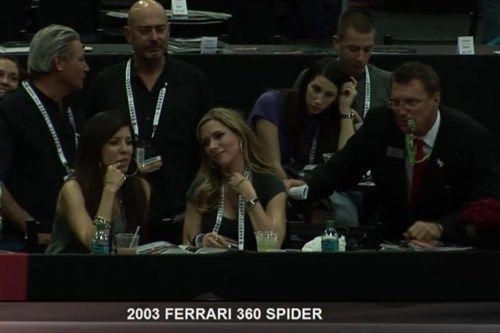 And to Mke Brewer for providing the live link you can use to hook up to today's auction that starts around 17.00 UK time: 
http://www.barrett-jackson.com/Account/Login?ReturnUrl=%2fLive%2fStreaming%2fVideo
You then have to enter your email and a password, then click the <Watch Live> box in the top LH corner.
Here's the list from Friday 16th January (Arizona time). 
918 1931 Ford Model A Fordor $20k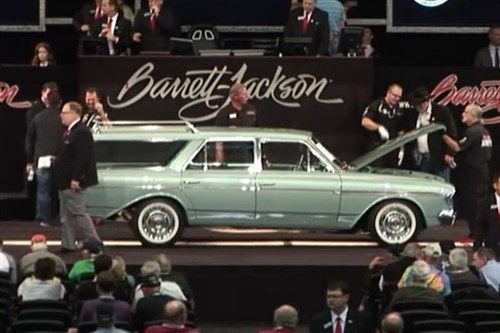 919 1963 AMC Rambler station wagon $19k
920 1957 Chevrolet 3100 custom pick-up $16.5k
921 1955 Chevrolet 2-door custom $23k
922 1961 Ford Thunderbird custom $14k
923 1967 Chevrolet Camaro (350ci crate motor) £27k
924 1955 Chevrolet 3100 custom 307ci motor $29k
925 1968 Chevrolet Camaro RS custom $24k
926 1996 Ford Mustang Cobra (23k miles) $15k
927 1959 Chevrolet Apache pick-up $39k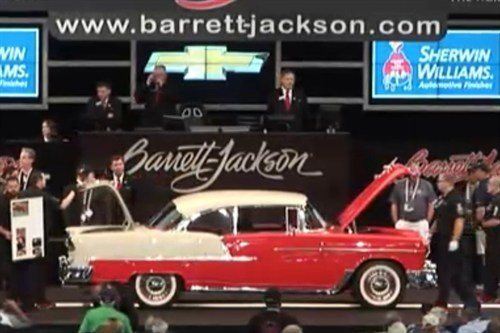 928 1955 Chevrolet Bel Air 2-door hardtop $26k
929 1967 Pontiac Firebird Sprint $20k
930 1929 Ford Model A roadster (twin spares) $20k
929 1930 Ford Model A roadster $36k
930 1939 Ford pick-up £24k
937 1939 Chevrolet pick-up $30k
938 1957 Chevrolet 3100 pick-up air susp $35k
939 1963 Ford Galaxie Station Wagon custom 460ci $20.5k
940 1931 Ford Model A pick-up $25k
941.1 1931 Ford model A Tudor custom $24k
942 1962 Ford Thunderbird convertible $27k
zzzzzzzzzzzzzzzzzzzzzzzzzzzzzzzzzzzzzzzzzzzzzzzzzzzzzz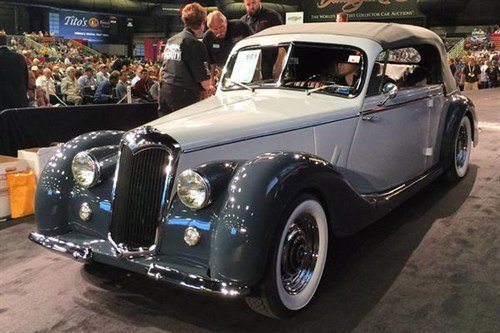 971 1951 Riley RMD DHC $55k
1009 1951 Jaguar XK120 roadster $68k
1010 1968 Ford Mustang convertible custom $53k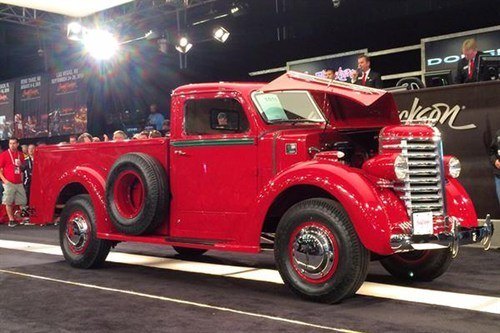 1011 1941 Diamond T pick-up $64k
1011.1 1948 Dodge Power Wagon pickup $102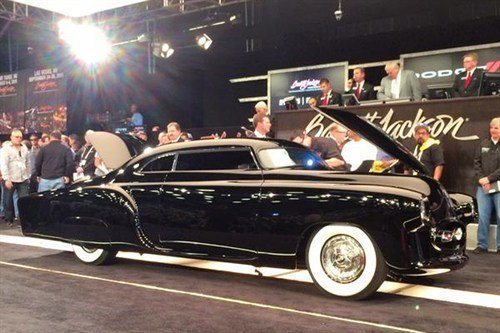 1012 1951 Chevrolet BelAir custom $75
1013 1963 Chevrolet Corvette roadster $57k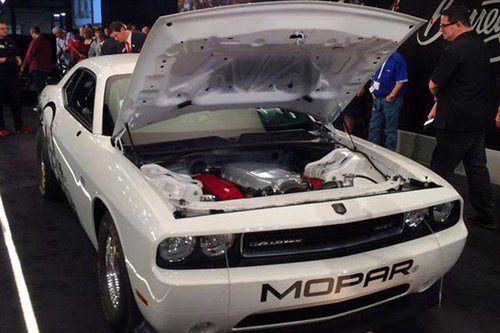 1019 2011 Dodge Challenger V10 $95k
1020 1956 Ford Thunderbird $83k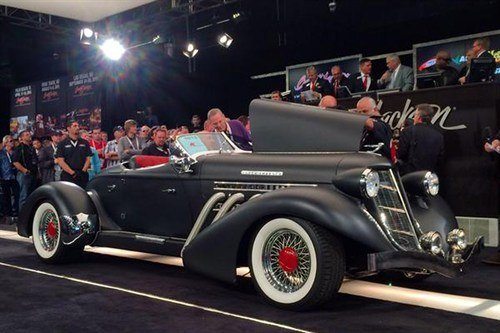 ???? 1936 Auburn Speedster recreation $110k
1047 1937 Ford pick-up custom creation $75k
1051 1970 Dodge Challenger T/A $68k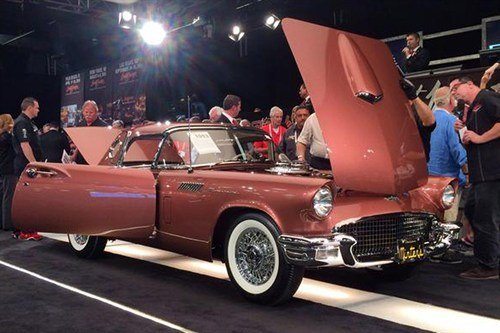 ???? 1957 Ford Thunderbird E manual $200k 
zzzzzzzzzzzzzzzzzzzzzzzzzzzzzzzzzzzzzzzzzzzzzzzzzzzzzz
1062 1967 VW Type 2 21 window bus $112k
1063 1939 Rolls Royce PIII Wraith pick-up $50k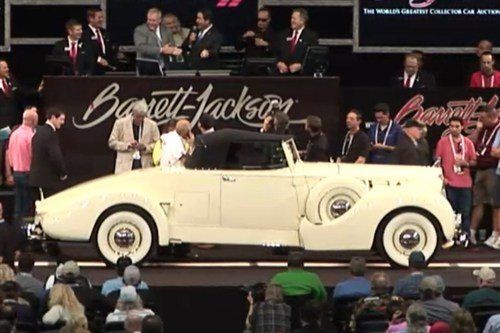 1064 1939 Packard 12 boat-tail speedster $90k
1065 1965 Chevrolet Corvette LSO1 custom $95k
1065.1 1965 Porsche 356SC coupe $100k
1067 1968 Oldsmobile 4-4-2 convertible 428ci $190k
1068 1968 Ford Mustang 428 Cobra Jet fastback £125k
1069 1969 Chevrolet Camaro COPO coupe 427ci $97k
1070 1970 Chevrolet Chevelle SS LS6 454ci $80k
1071 1954 Dodge Royal 500 convertible pace car $50k
1071.1 1934 Dodge 4-door custom $87k
1072 1969 Pontiac Firebird Trans Am £100k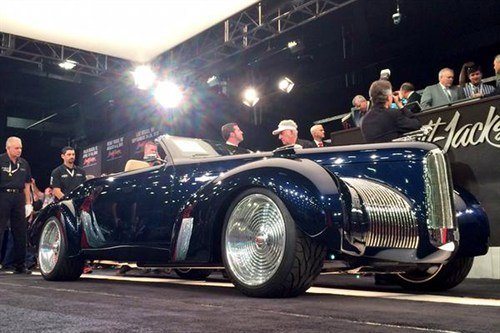 3005 charity 1939 La Salle C-Hawk recreation $410k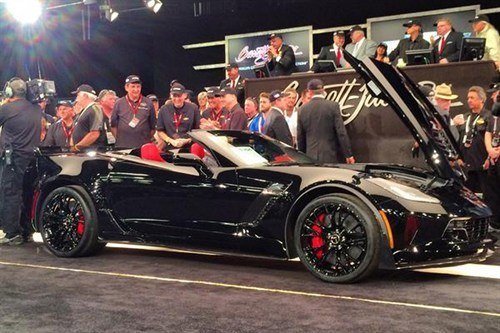 3006 charity 2015 Chevrolet Corvette ZO6 roadster $800k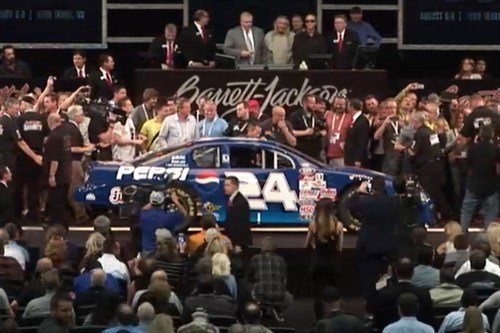 3007 charity 1999 Chevrolet Monte Carlo NASCAR $500k
1073 2012 Shelby Mustang GT500 Super Snake 940HP $95k
1074 1969 Chevrolet Camaro convertible custom 427ci $85k
1075 1966 Chevrolet Corvette coupe custom ZR1 6sp $95k
1075.1 1967 Chevrolet Corvette coupe 427 4-speed $110k
1076 2012 Shelby Mustang Super Cobra Jet race car $90k
1078 2008 Chevrolet Corvette Coupe custom $91k
1079 1969 Ford Mustang FB custom 520ci 6sp $130k
1080 1941 Chevrolet Carryall Suburban $70k
1081 1981 Pontiac Trans Am custom twin turbo $92k
1082 1969 Pontiac GTO Judge 400ci $85k
1083 1963 Chevrolet Impala SS 409ci 425HP $105k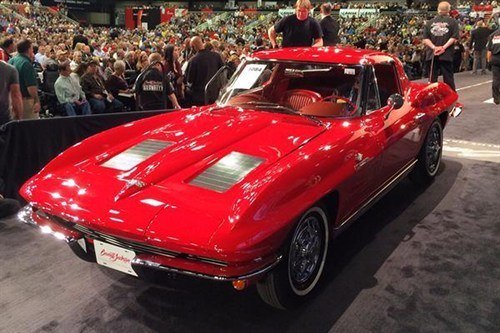 1084 1963 Chevrolet Corvette split window 330ci 360HP $140k
1085 1957 Buick Century Caballero station wagon 364ci $100k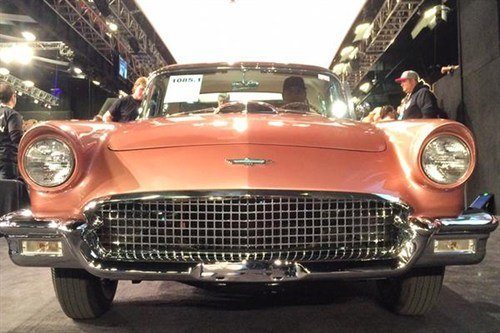 1085.1 1957 Ford Thunderbird 'E' with hard-top $80k
1086 1956 Chevrolet Nomad custom ($300k work) $250k
1087 1957 Chevrolet Corvette custom 480CS3 $200k
1088 1967 Chevrolet Corvette roadster 427 4spd $167k
1089 1969 Shelby 350GT fastback (original) $58k
1090 1968 Plymouth Road Runner 426ci Hemi $110k
1091 1958 Chevrolet Impala convertible 348 Tri-Power $85k
1092 1970 Chevrolet Chevelle LS6 coupe 454ci $75k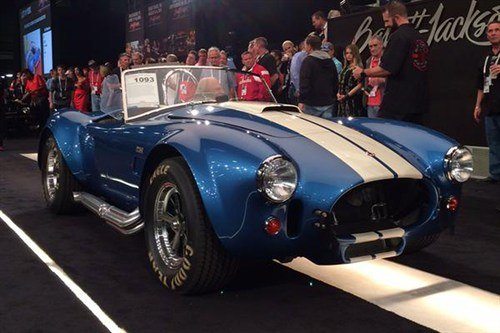 1093 1965 Shelby Cobra CSX 6000 427 5spd £105k
1094 1966 Shelby Mustang GT350H fastback K code £98k
1095 1967 Shelby Mustang GT 500 fastback 427 4spd $100k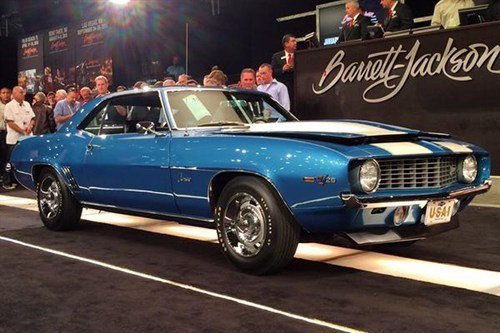 1096 1969 Chevrolet Camaro Z28 coupe $130k
1097 1967 Shelby Mustang GT500 fastback 428ci $97k
1098 1967 Chevrolet Corvette roadster $147k
1099 1988 Porsche 911 Turbo (29k miles) $105k
1100 1970 Dodge Challenger R/T SE 390HP $85k
1101 1967 Chevrolet Corvette roadster $105k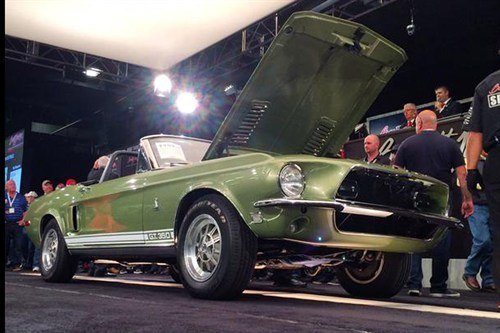 1102.1 1968 Ford Mustang 302 convertible Gas Monkey 3sp £97k
1103 1950 Mercury 2-door custom $97k
1104 1958 Chrysler Imperial convertible 392 Hemi $70k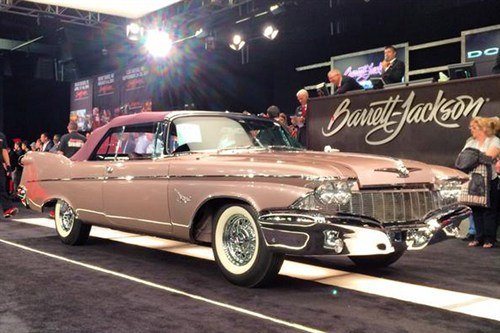 1105 1960 Chrysler Imperial convertible 413ci $100k
1106 1959 Dodge Custom Royal Super D convertible $150k
1107 1957 Chevrolet Bel Air convertible 283ci dual quad $72k
1108 2008 Factory Five GTR 427ci LS7 V8 $97k
1110 1947 Nash Ambassador 4-door woodie sedan $70k
7002 1970 Pontiac GTO Judge convertible $100k
1111 1956 Chevrolet Corvette roadster (never hit) $112k
1112 1963 Dodge Polara Boyd Coddington build $75k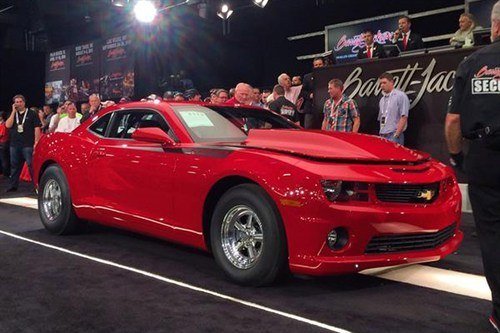 1113 2013 Chevrolet COPO Camaro 427 race car $90k
1114 1967 Austin Healey 3000 Mk III BJ8 full resto $100k
1115 1959 Mercedes Benz 190SL 4sp man $120k
1116 1969 Chevrolet Camaro custom LS7 $102k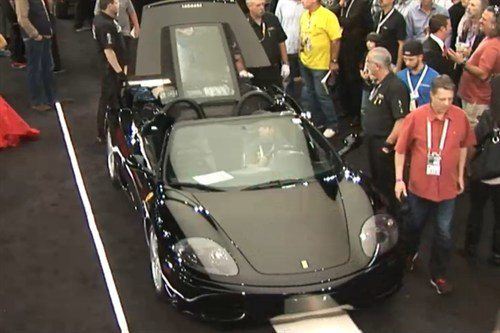 1117 2003 Ferrari 360 spider $100k
1118 1969 Shelby Mustang GT500 fastback 428ci $65k
1119 1999 Shelby S1 roadster $115k
1120 1961 Chevrolet Corvette custom $220k
1121 1969 Chevrolet Camaro Z28 RS 302ci $135k
1121.1 1970 Ford Mustang Boss 302 fastback $94k
1122 1962 Chevrolet Corvette roadster 360HP 4sp $70k
1123 1998 Lamborghini Diablo (damage repaired) $97k
1124 2004 Ferrari 360 Challenge Stradale (repaired) $84k
1125 1959 Chevrolet Corvette custom 427ci $100k
1126 1958 Chevrolet Corvette resto 283/290HP $100k
1127 1970 Plymouth GTX $80k
1128 1965 Shelby Cobra CSX 600 558HP $147
1129 Chevrolet Corvette custom LS2 s/c + hardtop $150k
1130 1969 Pontiac GTO Judge 2 $60k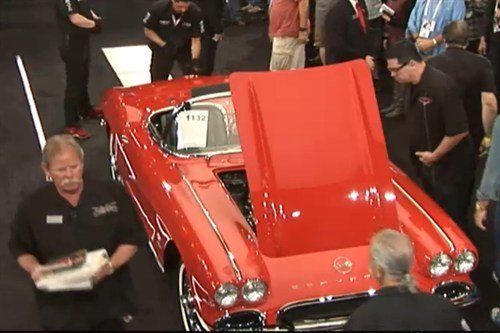 1132 1962 Chevrolet Corvette resto 4spd $100k
1133 1955 Ford F100 custom 5.4 supercharged $95k
1134 1969 Shelby Mustang GT350H fastback $60k
1135 1965 Chevrolet Corvette coupe custom LS6ZO6 $85k
1136 1970 Plymouth Barracuda custom 528ci $85k
1137 1938 Ford woodie station wagon resto 221ci V8 $77k
1138 1968 Ford Mustang convertible custom 428ci $80k
1139 1965 Shelby Cobra 4000 roadster $100k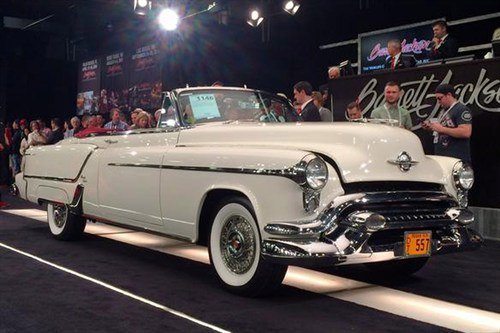 1146 1953 Oldsmobile 98 convertible $100k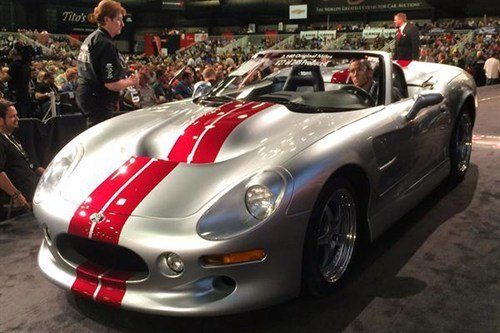 1141 1999 Shelby Series 1 roadster $99k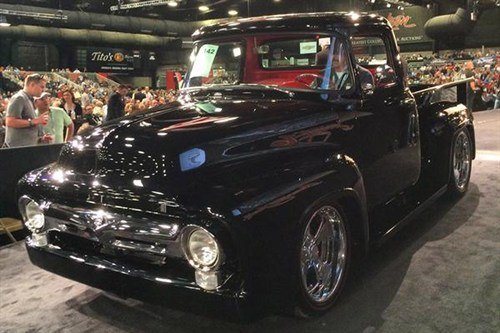 1142 1956 Ford F100 pick-up custom £110k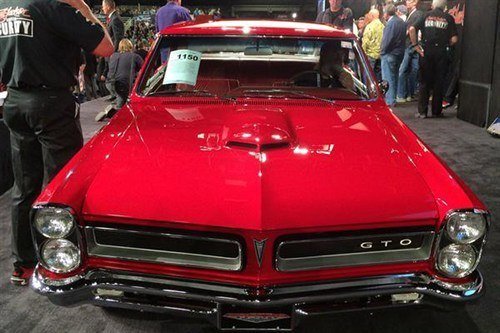 1150 1965 Pontiac GTO hard top $86k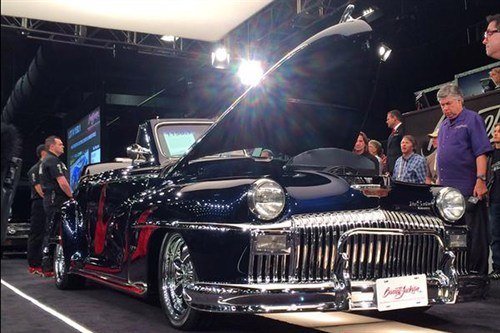 1150.1 1948 De Soto convertible custom $53k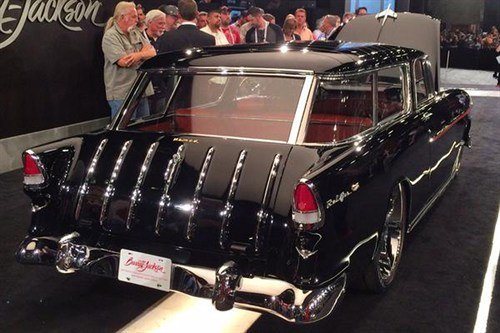 1153 1955 Chevrolet Nomad custom $115k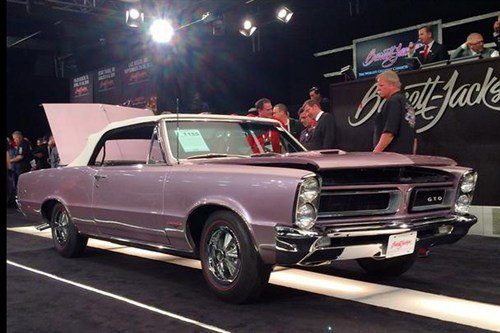 1155 1965 Pontiac GTO convertible Tri-Power $65k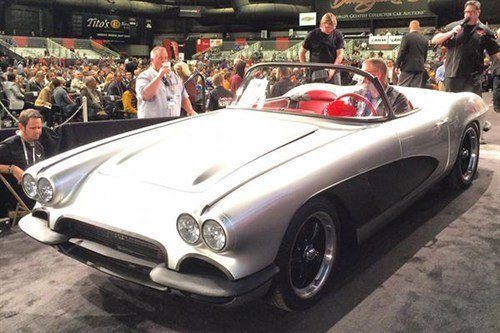 1161 1961 Chevrolet Corvette roadster custom $62k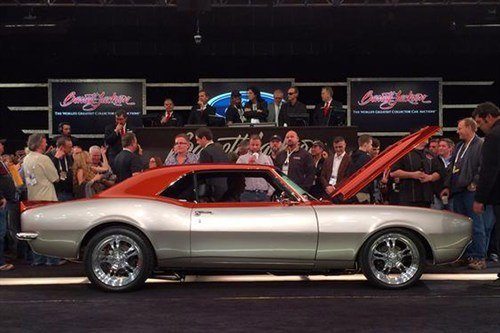 1163 1968 Chevrolet Camaro SS custom $55k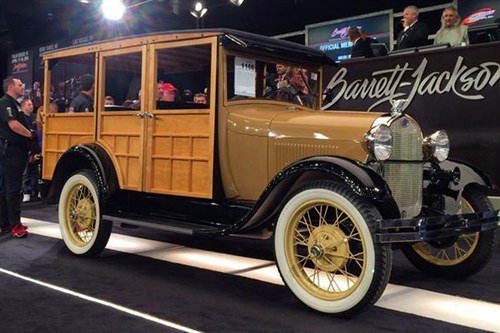 1166 1930 Ford Model A woodie station wagon $38k
Barrett-Jackson: Scottsdale
Comments
Author

Honest John
Latest