Preview: Artcurial classic car auction, Paris, 7-8 February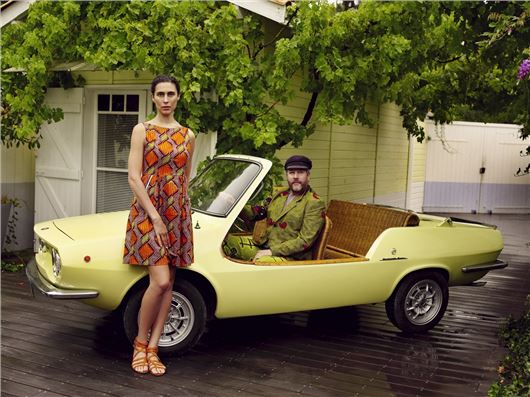 Published 13 January 2014
The Artcurial sale to take place during the Retromobile show in Paris on 7-8 February has been growing in size and profitability over the past few years, and it's hoping that 2014 will continue the upward trend. For its prestigious sale next month, Artcurial will be holding two auctions, with approaching 200 classics going under the hammer - including some star cars.
The first star car is the 1957 Chevrolet Bel Air Hard-top Coupé customised by George Barris and offered as a prize in a competition in 1978. The arresting looking car was customised for leading hi-fi company 'Craig Stereo Systems' who advertised it as 'Ringo's car' in photographs with Ringo Starr. It comes with a certificate of authenticity from George Barris and is expected to sell for €40,000-80,000.
The most unusual car to join the lot list is the 1972 Fiat Shellette, which is being sold by Philippe Starck, (above, pictured here with his wife). The Shellette is a fascinating little car, based on the Fiat 850, and featuring a completely original cut-away body shape, inspired by the Beach cars of the 1950s and '60s. Eighty examples were made, but as this one beloings to French designer Philippe Starck, it's likely to attract huge attention in a no reserve sale. Estimate is €30,000-40,000.
Other star cars include the Rolls-Royce Silver Cloud (below), formerly owned by Brigitte Bardot, Charles Aznavour, and Charles Jourdan, the French shoe designer. It's expected to fetch €260,000-360,000, and will be sold with a reproduction of the registration document in Bardot's name. Finally, there's an ex-Steve McQueen car on offer (isn't there always?) - a 1940 Packard 120 Convertible, originally sold in 1984 as part of the Steve McQueen Estate Auction at the Imperial Palace in Las Vegas. Estimate is €80,000-140,000.
Other sale highlights on 7-8 February

1953 Ferrari 166MM by Oblin    estimate €2,900,000 - 3,500,000
1931 Bentley 8-litre Sportsman by Gurney Nutting    estimate €2,500,000 - 3,000,000
1929 Alfa Romeo 6C 1750 SS    estimate €1,500,000 - 2,000,000
1964 Ferrari 500 Superfast    estimate €1,500,000 - 1,800,000
1956 Maserati 150S    estimate €1,400,000 - 1,800,000
1924 Isotta-Frascini Tipo 8A by Ramseier estimate €1,400,000 - 1,800,000
1933 Delage D8 S by Pourtout    estimate €1,000,000 - 1,200,000
1965 Alfa Romeo Giulia TZ, estimate €750,000 - 1,000,000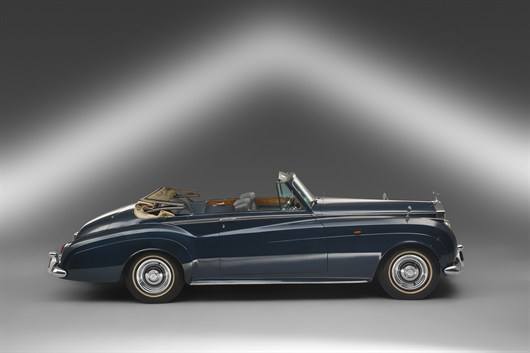 Retromobile
Comments
Author

Keith Adams
Latest