Haynes launches Volkswagen T2 Bay Window Restoration Manual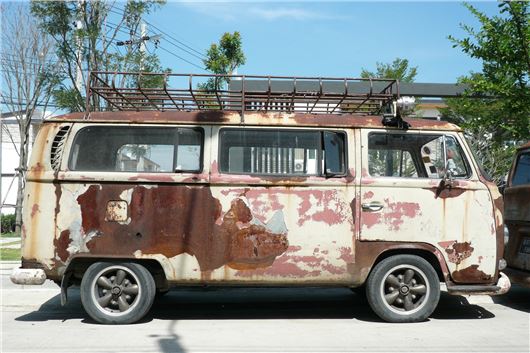 Published 07 May 2014
With prices of split-screen Volkswagen Type 2s through the (opening) roof, many are now turning to its successor, the 'Bay Window'. And, of course, with a wider range of bigger and more reliable engines it makes a better vehicke for long motorway treks to surf beaches and music festivals.
Appropriately, the Volkswagen Bay Transporter Restoration Manual by Fletcher Gillett shows how you can bring one of the most loved 1960s vehicles back to life. First introduced in 1967, the Bay is now one of the most iconic vehicles on the road. In production until 1979, it is the second of five generations of van so far given the Transporter ('T') name (the T1 was, of course, the Volkswagen Beetle. The T2 was the original forward control commercial van based on it).
Today, the 'Bay' provides a rare opportunity to own a classic vehicle which is practical, versatile and, if looked after, will hold its value. Even the poorest, rustiest example of the 'Bay' can fetch significant money and, as imports from drier countries continue to appear on British roads, so the case for restoring one of these hugely popular vehicles becomes increasingly attractive.
Using the trusted Haynes Manual step-by-step approach, this all-colour manual follows the complete restoration of a Devon camper from beginning to end, and provides expert advice on the problems likely to be encountered when working on vehicles that have seen over 35 years of use and, in Britain, as many years of rain, salt and mud.
Covering everything from what to look for when buying a suitable project van, to final painting options, the down-to-earth text, accompanied by more than 900 photographs and helpful diagrams, makes this the only guide to restoring (or part restoring) a Bay Transporter you will ever need.
Fletcher Gillett runs a small business repairing and restoring VW Transporters and other vehicles, with bodywork and structural repairs a speciality. He has contributed magazine articles and maintains a presence on VW forums where fellow enthusiasts can follow his restoration work. He lives in Brighton.
Volkswagen Bay Transporter Restoration Manual RRP £30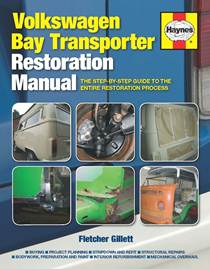 Comments
Author

Honest John
Latest