Volkswagen Beetle (split screen) (1946 - 1953)
Last updated 29 April 2015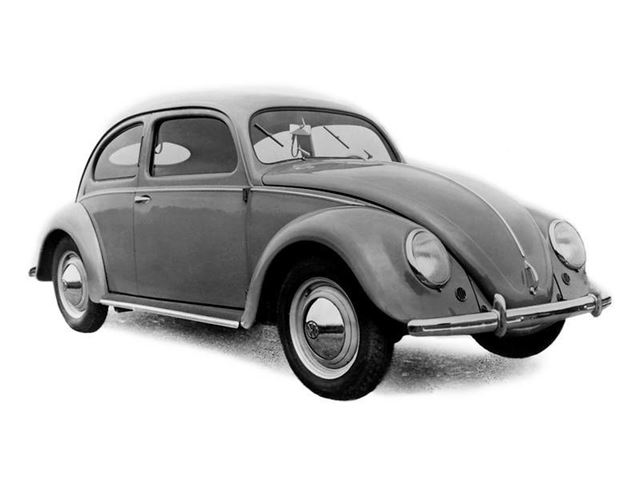 Early Beetles are so simplistic in their charms, reliable, faithful, great social scene and club support, cheap to run
Rust, poor heater, glacial performance, too many fakes
Introduction
The Beetle was a 1930s design that ended up making more than 20,000,000 sales during a production life that run between 1938 and 2003. In short, it was - and is - a legend. The story may have started when Adolf Hitler had the idea for the 'Volkswagen' (People's Car), but the Beetle transcended this, and became a way of life for so many people.
The Beetle was originally designed by Ferdinand Porsche designed it (who was 'influenced' by Tatra's Hans Ledwinka), for getting Germany mobile, but the war intervened, and that plan never got off the ground, although a few Beetles were built in 1938 and '39. It was down to the British army to restart production, which they did in 1946, and gradually production volumes grew as assembly speeded up.
The Beetle began to improve with each passing year, and exports began shortly afterwards. The original split-rear window models were built until 1953 and featured an 1131cc rear-mounted air-cooled flat-four, developing 24bhp. It was the beginning of an amazing story.
Next: Buying Guide
Buy a Volkswagen Beetle from £6,500