Volkswagen Type 2 Kombi/Camper (Split-screen) (1949 - 1968)
Last updated 22 March 2019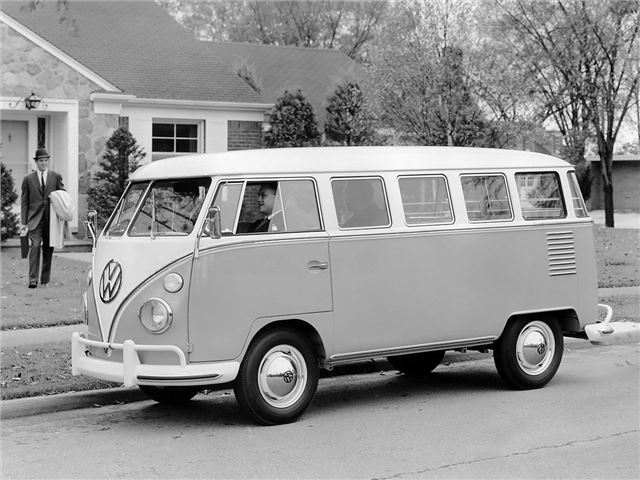 Roomy, simple, elegant, and a lifestyle choice
Slow and wobbly without modifications
Updated 1 January 1967
Split-screen model replaced by the Bay window version
All-new styling for the Type 2, with the split-screen with single-piece 'bay window'. Much-needed 1584cc flat-four engine now fitted, now developing 47bhp.
Introduction
Volkswagen started work on its first commercial vehicle, and launched it three years later. It was officially designated as the Type 2, but is also known as the T1. Either way, it was a shape which launched a million campers - and there were several different body variations to choose from.
The most popular and numerous were the Kombi (Kombinationskraftwagen – a windowed combination of passenger and cargo vehicle, usually referred to as a 'bus') and the Camper. Westfalia created most of the latter. These early vans were nicknamed 'Split' or 'Splittie' due to their two-piece windscreen, and VW updated the mechanical side of the vehicles constantly while leaving their looks mostly untouched until 1968.
Next: Model Timeline