Hundreds of classic diesels could be crushed if new scrappage scheme goes ahead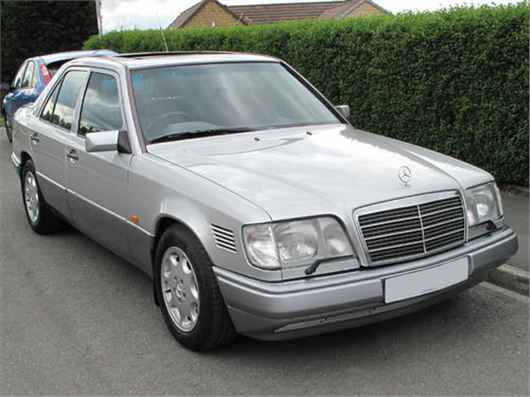 Published 23 December 2014
Mayor of London Boris Johnson is calling on the Government to launch a new scrappage scheme initiative aimed at getting rid of polluting old diesel cars – putting 'youngtimers' such as the Mercedes-Benz 300D (W124) at risk.
The call is backed by the the Environmental Audit Committee, which is recommending a diesel scrappage scheme to help tackle a 'public health crisis' in air pollution. If the scheme goes ahead, hundreds of potential future classics could be destroyed.
In the report – Action on Air Quality, published on 26 November – it says Mayor of London Boris Johnson is calling for a diesel scrappage scheme along the lines of the 'bangers and cash' initiative launched in 2009.
The report quotes Johnson as previously saying this would be compensation for 'people who have been seduced into buying a diesel vehicle …[which was] a massive failure of public policy.' Johnson himself is not part of the committee.
The report, by a cross-party committee of MPs, says, the existing road tax system, which favours diesels because of their low carbon emissions should be changed.
The report concludes, 'The Government should consider the scope for subsidising diesel vehicle owners to retrofit their engines or a national diesel vehicle scrappage scheme on the basis of a full cost-benefit analysis that reflects the different circumstances, costs and benefits in urban and rural areas.'
The report says that 28,969 people in the UK were killed by air pollution in 2010. The report is also calling on the Government to introduce a national framework of Low Emissions Zones.
It's bad news for fans of younger classic cars with diesel engines – hundreds of future classics were wiped out by the 2009 scrappage scheme and these models are sure to face the same fate.
As well as oil-burning W124s and 190s, that critical list includes diesel variants of the Audi 100 (one of the first turbo-charged diesels).
Also in danger are Montegos, MkI and MkII Golfs, plenty of Peugeots (205, 309) and Citroens (CX, BX, XM, AX) and Volvo's 700/900 series, plus the 850. The Vauxhall Cavalier MkII and Ford Sierra will also be targets for 'cube and collect'. 
Diesel versions of the Ford Fiesta MkII and Escort MkIII were also available.
Comments
Author

Keith Moody
Latest