The future classic cars killed by the scrappage scheme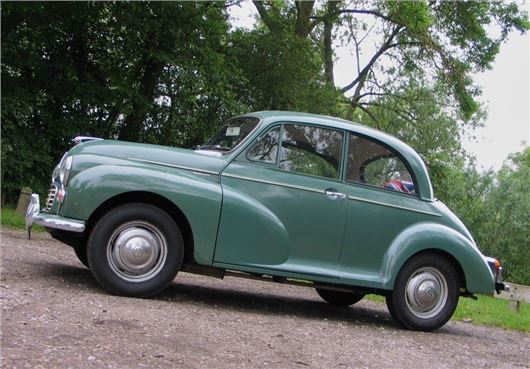 Published 30 September 2014
Anyone who remembers the scrappage scheme introduced by the UK Government in 2009, enabling motorists to receive a £2000 discount off the price of a brand new car in return for scrapping their old one, will recall stories of perfectly roadworthy classics being crushed.
Thanks to official statistics now being released under the Freedom of Information Act, however, more specific information has come to light.
A total of 392,227 vehicles over ten years old were involved in the scrappage scheme, many of which would have been coming towards the end of their natural lives and therefore worth little more than scrap value. What we can now reveal, however, are some of the figures relating to the classic cars also involved in the scheme.
No fewer than 45 examples of the Jaguar XJ-S, for example, were traded in and scrapped, as were 14 Porsche 944s, 18 BMW 6-Series, 88 Citroen 2CVs, 29 Peugeot 205 GTis and 22 Reliant Scimitars of various types. And if you're wondering why there aren't as many large saloons of the '80s and '90s on the roads as there used to be, it's partly because the scrappage scheme saw the loss of 273 Saab 9000s, more than 700 Volvo 740s, 100-plus Ford Granadas and – amazingly – over a thousand Rover 600s.
Older classics were also crushed as part of the scrappage scheme, including 81 Morris Minors, seven Marinas, two Itals and a couple of Oxfords. Astonishingly, a Morgan 4/4 found itself part-exchanged and scrapped, as did nine Rover 2000s, four Hillman Imps, eleven Fiat X1/9s, 27 MGBs, a solitary Ford Anglia and even a Trabant. Triumph fans, meanwhile, will be horrified to learn that scrappage was also responsible for the demise of twenty Acclaims, 16 Dolomites (including a Sprint), 16 Heralds, nine Spitfires, 19 TR7s, three Stags and a TR8.
Bearing in mind that the scrappage scheme provided a fixed £2000 discount off a brand new car, such figures make depressing reading. Many of the new cars that were bought via scrappage would have been eligible for heavy discounting anyway, at a time when manufacturers and dealers were struggling to 'shift metal'. Take off the actual values of some of those classics being traded in and it's almost certain that many owners would have been financially better off selling their old cars privately and negotiating their own new-car discounts.
Five years on from its introduction, the scrappage scheme finds itself making headlines once again – with newly released facts and figures to add to its controversy.
WHAT DO YOU THINK?  Did you take advantage of the scrappage scheme in 2009? Or maybe you've got an opinion about the scheme you'd like to share? Whatever your views or experiences, send your comment to: keith.moody@honestjohn.co.uk.
– ends –
Comments
Author

Paul Guinness
Latest