Lotus bargains 40 years on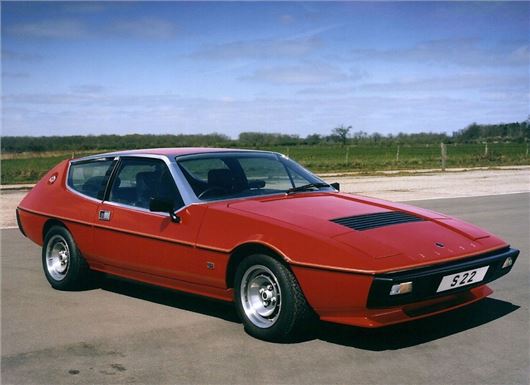 Forty years ago this summer, Lotus announced a major change of direction with the unveiling of its all-new Elite – the most upmarket car the company had ever launched, and a far cry from previous lightweight offerings like the Seven and the original Elan.
It was hoped that the exciting new Elite of 1974 and the Eclat that followed it in '75 would be seen as rather more affordable alternatives to an Aston Martin, being British-built hand-made 'grand touring' coupes with prestige and style in abundance. When it came to pricing, Lotus' new coupe duo rivalled models like the Porsche 911 and Jaguar XJ-S as the years rolled on, with prices of the top-of-the-range models nudging the £10,000 mark.
Despite competing with some very upmarket machinery, the Elite had to make do with four-cylinder power. In truth though, its Lotus-designed 1973cc all-aluminium twin-cam was an impressive unit and was already seeing service in the Jensen Healey.
Mounted on a traditional backbone chassis, the Elite's glassfibre bodyshell was moulded in two (upper and lower) halves, hence the join line around its waist. And despite its low-down styling there really was room on board for a family of four; you could even squeeze in a reasonable amount of luggage.
Various upgrades arrived over the years (including the 160bhp 2.2-litre model in 1980), but by the end of '83 the Lotus Elite was dead. So where does this leave it now, exactly forty years on from its launch? The simple answer is: offering temptingly good value for money, with excellent examples tending to fetch in the region of £5000-6000 depending on their history, mileage and overall presentation.
Unlike some of its upmarket contemporaries, the Lotus Elite has yet to see any major upturn in value, leaving enthusiasts with a potential bargain to enjoy. Its build quality and reliability image may not have matched its German-built rival from Porsche, but surely – in its 40th year – the Elite deserves more attention? Now could well be the perfect time to invest in this truly underrated Lotus.
Comments
Author

Paul Guinness
Latest