Lotus 7 (1957 - 1973)
Last updated 29 November 2013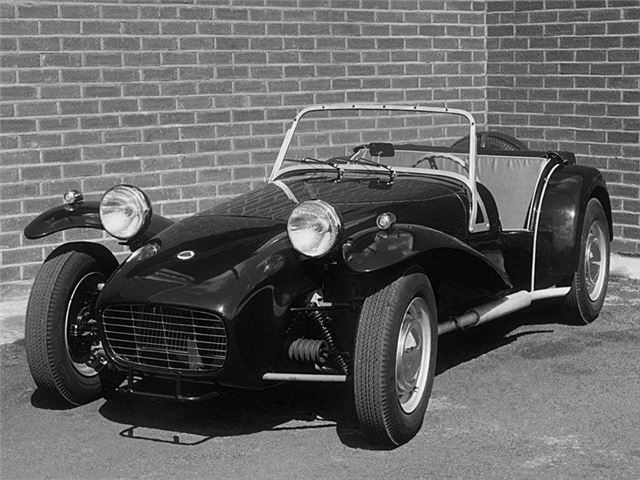 Lightweight fun, uncorrupted steering and brilliant handling, the original and still the best
Build quality is down to how good the owner is
Introduction
The Lotus 7 is legend is its own lifetime. It was an evolution of the 6 that gained wishbone front suspension and hydraulic brakes. It was transport in its most basic form, initially sold with Ford's sidevalve, but later the 948cc BMC A-series and four-speed 'box; from 1961 there was also the option of the 997cc Anglia Kent engines. Short of space for those of large frame or large feet.
The Series 3 came with their Ford engines in all sizes from 1300-1600cc. This is the car that was revived officially by Caterham and unofficially by everyone else, but the 350 or so originals command a decent premium for all that heritage. Still largely sold as kits originally, which means fit and finish has always been variable.
The final Lotus 7, the Series 4 was an evolution too far. In some ways it's a better car, with decent legroom at last, improved front and rear suspension and all-glassfibre bodywork over a new steel chassis. Its higher kerbweight slightly blunted the performance and handling that made the 7 such an outstandingly fun car. It offers a way in to Seven ownership, but you can see why Caterham went back to the S3 when they took over manufacture.
Next: Running