A Grand Monday: Alfa 33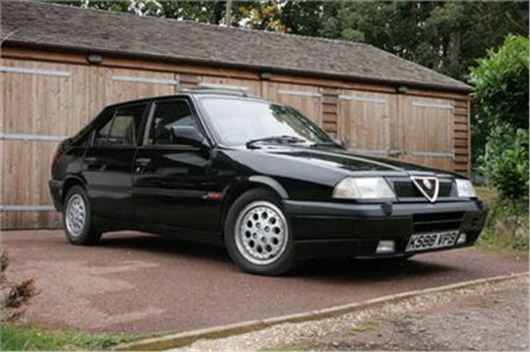 Published 13 January 2014
The Alfa Romeo 33 was one of those cars that many Alfisti reckon isn't quite as good as it could have been. Being based on the Alfasud - one of the finest small cars of its generation - the 33 was blessed with an awesome suspension set-up, great engines and lovely steering. As for the looks, it was '80s sharp, and all the better for it.
And yet... and yet, when they rolled into the showrooms, the Alfa 33 just didn't capture the huge sales expected for it, and within a few short years, it was looking tired and a bit emotional. The 1989 facelift, penned by Walter da Silva certainly sharpened up the Alfa 33 no end, giving it new purpose and aggression. It also added some very tempting Cloverleaf-branded models to the range, which incorporated such toys as four-wheel drive and 16-valve engines.
But by then, it was looking like a bit of a relic, not helped by the fast that the opposition had caught up and overtaken Alfa Romeo comprehensively during the '80s. But that was then, and this is now - and what might have seemed a bit average back then, can look like a beautiful survivor today.
Maybe that's why this 1993 example caught my eye, as I found myself browsing for a new classic to add to my fleet with a (mythical) £1000-2000 burning a hole in my pocket. Because as classic Alfas go, this one ticks many boxes - it looks good, it appears to have had a loving owner, and it's not a huge amount of money at £1750. The stack of history in the advert, and the fact it has been written in plain English certainly gives me a warm glow about the prospects of the car - although I think we'd all appreciate a longer MoT.
But that's splitting hairs. It's a 20-year old Alfa, a sure fire classic, and far more interesting than the million Mk2 Volkswagen Golfs out there - what's not to like?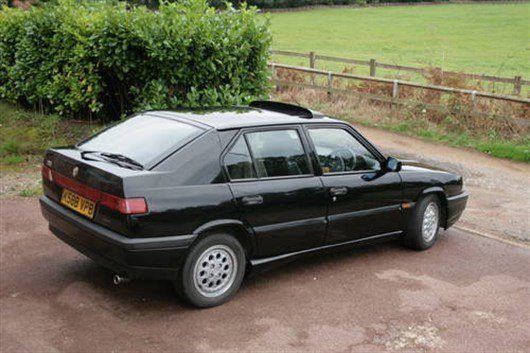 Comments
Author

Keith Adams
Latest