Top 10: Most expensive classic cars at auction
Fangio's Mercedes-Benz W196 Formula 1 car is the most expensive car to be sold at auction, making an astonishing £19,601,500. But snapping hard at its heels in the new number two position is the one-of-10 Ferrari 275 NART Spider, which sold at RM Auctions at Monterey for almost £17.5m. 
With the bar now raised, it's a great time to recap our list of the all-time top 10 selling cars at auction. This is a surprisingly interesting science, given the shifting exchange rates, alternate currencies the cars were bought in, and inflationary effects. But we've listed each cars in UK sterling, and at their original sale prices for simplicity. As you can see, one marque does dominate...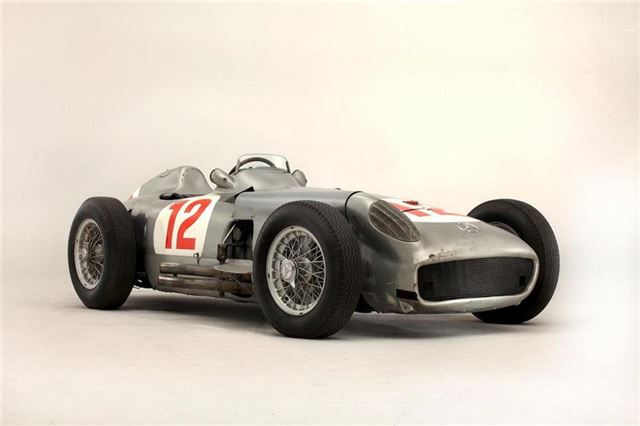 1


1954 Mercedes-Benz W196R
£19,601,500
Bonhams, Goodwood, 7 July 2013
The clever money pre-sale was on this ex-Fangio W196 being a 'record breaker', but the final price really did exceed expectations. The car has an unimpeachable competition history, and is one of a kind, so whoever paid near £20m for this truly bought themselves a significant piece of history.
Comments